Roger Federer Overthrows Rafael Nadal and Novak Djokovic in a Unique Grand Slam Stat
Published 02/06/2022, 10:17 AM EST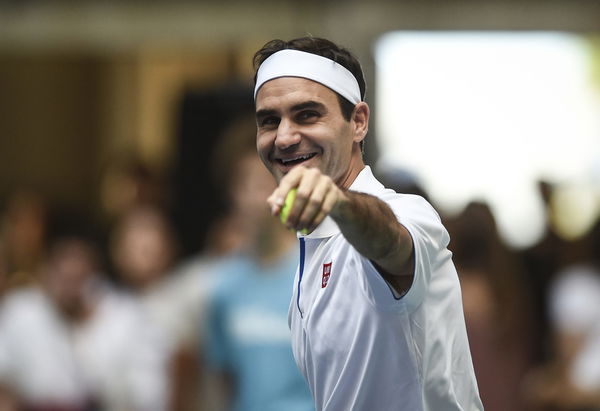 The Tennis great trio Roger Federer, Rafael Nadal, and Novak Djokovic shared great records. Rafael Nadal was level with Swiss maestro and Serbian with 20 Grand Slam Championships. But after the 2022 Australian Open Win, he became 1st and only male player to hold 21 Grand Slams.
Most Grand Slams finals in a row:

Nadal: 5
Djokovic: 6
Federer: 10

Unreal from Federer.

— AR (@BuggyWhipFH) February 4, 2022
ADVERTISEMENT
Article continues below this ad
One amongst the trios was always in the finals of the Grand Slam from 2005 French Open till 2016 French Open, with the rare exception of the 2014 US Open. It is a massive 12 years period for which these three players have ruled every surface of the Grand Slam.
Roger Federer more consistent than Nadal and Djokovic
Senior among the three- Roger, had more experience and Grand Slam opportunities than his strong competitors. He ties with Novak Djokovic for record 31 Finals appearances in Grand Slam since 1968 (Open Era of Tennis).
They both have won 20 (each) out of these 31 finals and joint second in the most Grand Slams win list. Though Spaniard Rafael Nadal showed a better strike rate, with 21 Grand Slam wins in 29 appearances. There is no wonder that he made most of it in the French Open, winning 13 out of 13 finals.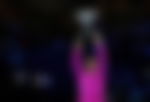 But it is Roger Federer who managed to have consistency in his plays irrespective of the surface as he made 10 consecutive Majors finals between 2005 Wimbledon to 2007 US Open. He even won 8 of those finals, with just 2 French Open finals going to Rafa. Roger also managed to reach 8 consecutive finals on another occasion. (2006 Australian Open to 2007 US Open)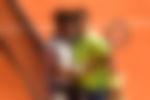 2-year pro-Rafa was getting the gist of the professional tournaments, while the Serb was very new to the ATP circuit. But then they both catch up early and make their mark on the Grand Slams. Rafael Nadal made his final debut in the 2005 French Open, and Joker reached the 2007 US Open Final.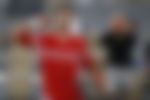 The youngest one, Djokovic, was phenomenal in later years of the trio dominant years, making frequent finals appearances. Still, he managed 6 consecutive final appearances between 2015 Australian Open and the 2016 French Open.
ADVERTISEMENT
Article continues below this ad
On the other hand, Nadal managed 5 consecutive finals from the 2011 French Open and 2012 French Open, winning only the Clay court finals out of those 5.
Nadal vs Federer vs Djokovic
The big 3 of tennis gave many memorable matches and finals. Nadal and Federer hold the record for the longest duration of 4 seasons staying, top-ranked players. In 24 Grand Slam Finals between two, Nadal has 14 wins. While, against Djokovic, he played 17 Grand Slam Finals, winning 10 of them.
ADVERTISEMENT
Article continues below this ad
Younger Djokovic also has topped Roger 11 times in 17 Grand Slam Finals.