"Very Strategic and Farsighted" : Roger Federer's Fitness Coach Reveals He Would Never Risk His Health
Published 02/24/2021, 8:40 AM EST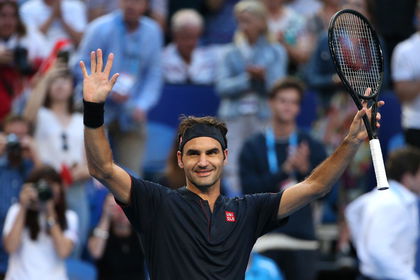 ---
---
Roger Federer's long-time fitness consultant Pierre Paganini has opened up on the Swiss superstar's struggles to return to full fitness. Roger Federer announced a break from tennis last year after undergoing surgery on a troublesome knee. His last competitive action was at last year's Australian Open, where he reached the semifinals before bowing out to eventual champion Novak Djokovic.
ADVERTISEMENT
Article continues below this ad
Roger Federer has had to start from the beginning, says long-time fitness coach
Federer announced his withdrawal from the action at Melbourne Park this year for the first time since he started playing Grand Slam tennis, claiming his fitness wasn't up to scratch.
ADVERTISEMENT
Article continues below this ad
The Swiss star has since announced his return to competition at the ATP Doha event, which is scheduled to get underway in March.
In an interview with a German publication, Paganini dropped new details on Federer's battle to get himself in shape for top competition again, saying he has had "to start from the beginning".
However, the fitness guru added that even as the Swiss player bids to return to full fitness, he has "this cleverness" not to push himself beyond a point where he would risk more serious injuries.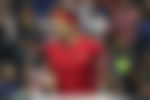 "He will never risk his health," was Paganini's studious assessment of the 39-year-old, adding that he lays a lot of emphasis on being "healthy" in the "second phase of his life."
"He won't overdo anything if it doesn't make sense. He is every strategic and farsighted," said Paganini, who has also worked with fellow Swiss and three-time Grand Slam winner Stan Wawrinka.
"He will always be this human being": Pierre Paganini on Federer
Sharing details of Federer's drills on his journey back to fitness, Paganini said that the Swiss player was filled with childlike joy when it came to jumping over the hurdles again.
"'Hey, now it's not the crutches anymore, it's the hurdles!'" the fitness consultant quoted Federer as saying on crossing an important milestone in his comeback bid.
On Federer's undying passion for the game, the fitness coach said that when someone pushing 40 has to do exercises tailored for a 17-year-old and gets better at them every day, it's a testament to his level of commitment to the sport.
Lavishing praise on the icon, Paganini said Federer owes his enviable fandom and following not just to his incredible court skills but also to his grounded, affable nature.
ADVERTISEMENT
Article continues below this ad
"He will always be this human being as long as he lives," said Paganini in wholesome praise of the Swiss.
He added that the fitness team is working "hard on his speed" as it will be a critical feature of his game as he renews battles with his top rivals again.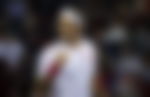 ADVERTISEMENT
Article continues below this ad