Roger Federer Reveals How He Kept the 'Fire Burning' for 20 Years
Published 12/02/2020, 1:26 AM EST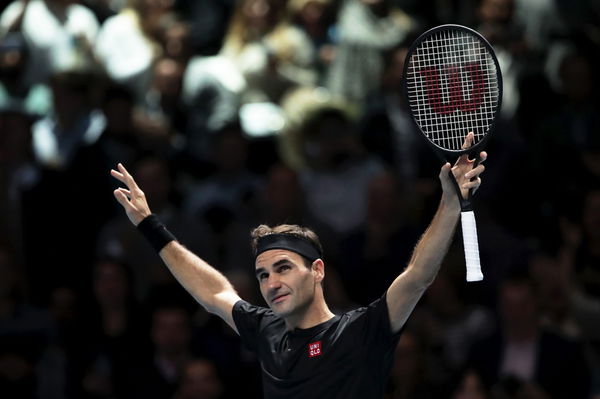 ---
---
Twenty-time Grand Slam champion Roger Federer has opened up on the 'hardest part of life on Tour'. Speaking on a podcast, the Swiss Master said it does take a lot of planning and patience to make travel arrangements for his family during the Tour.
ADVERTISEMENT
Article continues below this ad
Roger Federer says it takes a lot of work to get his family on road
Federer said it is often a daunting challenge to ensure his family commitments do not take focus away from tennis.
ADVERTISEMENT
Article continues below this ad
When asked how tough it was to balance family and professional commitments at this stage of his career, the 39-year-old Federer said, "Organizing the entire family to get on the road takes major organization, planning skills, patience and all that stuff…because it's such a lot of work."
However, the Swiss Ace said as long as his wife and children enjoy tagging along with him on Tour, the trouble it takes to get them on the road with him is worth it. "As long as it is all worth it and the kids are happy on the road and we are having a good time, it's all good," Federer said.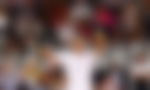 Having family around helps keep motivation going, says Federer
On the career front, he said that for someone who is in the twilight of his career, it was important to keep the motivation going.
"As a player, I think it's just about how you keep the fire burning. I've been to certain tournaments, say the Cincinnati (Masters) for twenty straight years, I've been to Wimbledon 20 times. You want to keep it as successful as you can. You want to really have that fire burning to win every single point, every single game, every single match and beyond," Federer said.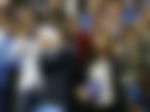 Federer said having his team around with him was the key to staying motivated and not letting his focus flag. "To be able to keep that going, I really need a strong team. That helps me to squeeze that extra 1%, 10% out of me and remind me to bring the energy to the next match," he said.
Important to read body signs, says Federer
ADVERTISEMENT
Article continues below this ad
Federer said at this stage of his career, it is also important to be aware how his body is holding up and plan his Tour accordingly. "In terms of physicality, just listening to the body's signs and managing a good schedule," he said.
The Swiss star has conceded to reaching the last legs of his career, though he insisted that he doesn't want to quote a retirement date.
ADVERTISEMENT
Article continues below this ad
Having missed a bulk of the calendar Tour events this year due to an extended post-surgery rehabilitation process, Federer, in a recent Q&A session on Instagram, said he was determined to regain full fitness and return to action. However, he hasn't yet confirmed availability for the Australian Open next year.
Federer's extended rehabilitation process post surgery on a troublesome knee saw him skip the US Open, French Open and the ATP Finals this calendar.