Roger Federer to Leave Top 200 for the First Time in 23 Years After the 2022 Wimbledon Championship
Published 06/20/2022, 6:10 AM EDT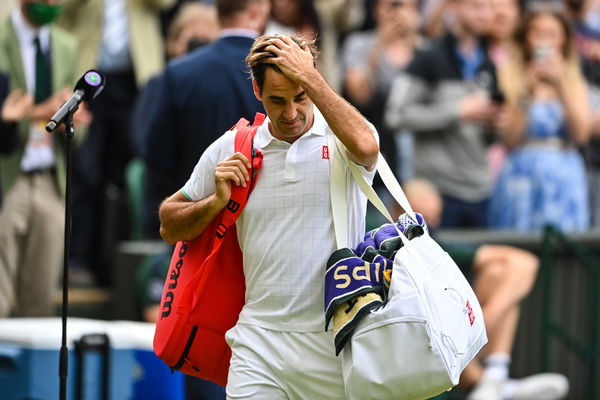 Roger Federer is set to make a comeback later this year. However, before his comeback, the Swiss great had some bad news coming his way. Currently, at 96 in the ATP rankings, the former World No. 1 will soon be leaving the Top 200. This would be the first time since February 1999 that the 20-time Grand Slam champion will experience a ranking drop of such a level.
Earlier this year, Federer started dropping hints about his comeback. While the Swiss maestro initially refrained from revealing his comeback tournament, fans anticipated his presence at Wimbledon. However, a few weeks ago, Federer finally revealed that he will make his comeback to the tour at the Swiss Indoors Basel. While Wimbledon has been one of the most successful tournaments for Federer, it is soon set to become a reason for his ranking drop.
ADVERTISEMENT
Article continues below this ad
Wimbledon to push Federer out of the Top 100
Roger Federer last played on the tour at the 2021 Wimbledon, suffering a quarterfinal loss to Hubert Hurkacz. Being a quarterfinalist, the 8-time champion added 360 points to his ranking tally. However, with Federer missing this year's Wimbledon, he is set to lose those 360 points.
Currently on the 96th spot with 600 points, a deduction of 360 points is set to leave Federer with just 240 points. The drop is set to push the 310-week World No. 1 holder out of the Top 200. Prior to this, he last held a 200 ranking on 1st February 1999, as World No. 243.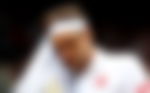 Learning about this, one might think, what if Federer would have played the 2022 Wimbledon Championship? The simple answer to it is, NO DIFFERENCE!!
ADVERTISEMENT
Article continues below this ad
Watch this story- Serena Williams enjoys dinner date with best friend Caroline Wozniacki
ATP's reaction to Wimbledon banning players
Following the ongoing Russia-Ukraine conflict, Wimbledon, in April, announced a complete ban on Russian and Belarusian players. Reacting to Wimbledon's decision, the ATP stripped ranking points from the grass-court Grand Slam. While attempts were made to make either of the sides take back their decision, the two associations continue to stand firm with their decisions.
ADVERTISEMENT
Article continues below this ad
Taking ATP's decision into consideration, Federer playing or not playing Wimbledon wouldn't be a difference maker in his ranking drop.
With the ranking drop in place, the former World No. 1 will undoubtedly have to take the extra step and win tournaments. While he is planning to just play the Swiss Indoors and the Laver Cup this year, he is expected to play the season in full swing from 2023.