Roger Federer's Coach Gives Vital Update About His Recovery
Published 09/12/2020, 3:18 PM EDT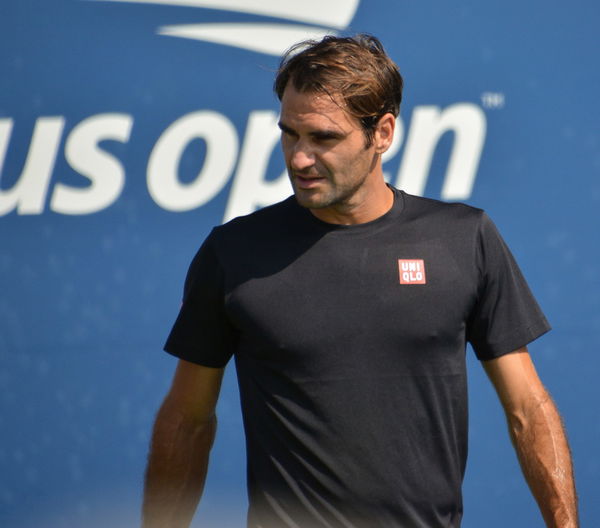 Roger Federer had a major setback at the beginning of the year. The 39-year-old initially had to undergo a knee surgery in February, but the problem didn't end there. Federer later announced that he'll be missing the rest of the 2020 calendar due to a "quick arthroscopic procedure" that had to be done for the betterment of his right knee. And now, RF is back on the court hitting the ball, foreseeing a strong return in 2021!
ADVERTISEMENT
Article continues below this ad
It has been a pain for tennis fans to see Federer facing a setback at this point in his career. He made a good start to his 22nd year as a professional by making it to the semi-finals of the 2020 Australian Open. 
After undergoing two knee surgeries within a span of a few months, the Swiss Maestro was forced to sit out for the entirety of 2020. This might be disheartening news, but there's always a bright side to a story.
ADVERTISEMENT
Article continues below this ad
Roger Federer has begun training for his return and has hit the court after a long time. Moreover, RF's coach gave a recent update on his rehabilitation progress and training intensity.
"There are good days and bad days": Severin Luthi on the recovery process of Roger Federer
Recovering from two knee surgeries is extremely challenging. It is a demanding task for Federer to come back with full fitness, and hence, he is taking time with his rehab process. At 39, Federer coming back and playing his best tennis will indeed be a miraculous effort. 
Federer's coach Severin Luthi gave a brief on the recovery process, mentioning how the eight-time Wimbledon champion has been getting back on track.
"Rehabilitation is normal. As with everyone, there are good days and bad days after a procedure. Roger started physiotherapy the day after the operation. And for some time now he has been working again with his fitness trainer Pierre Paganini. At the moment the focus is on achieving full physical fitness again," Luthi said. (Translated via Google)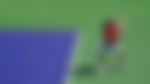 He put forth the importance of his physiotherapy process going right and stated how he's completely been of Federer's back in recent times. "I myself have only had sporadic contact with Roger in the past few weeks," Luthi continued. 
How are Federer's training sessions going at the moment?
ADVERTISEMENT
Article continues below this ad
The news about Federer returning to training undoubtedly cheered everyone up. However, one cannot assume that the Swiss legend would be breezing down the court and engage in high-intensity drills. Fortunately, Severin Luthi presented fans with crucial information about RF's projected timeline for recovery. 
"Of course, he'd hit a few balls from time to time – just to feel the ball and the bat. But they weren't really training. Our plan is to be back on the pitch regularly from the beginning of October," he said.
"Because one thing is clear: he needs training hours on the court before his comeback. The important phase follows in October, November and December. We still have enough time."
ADVERTISEMENT
Article continues below this ad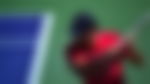 Roger Federer's team is ensuring that he recovers from this setback at a comfortable pace. This will also aid his comeback next year, giving him full fitness for the season that is yet to come. It's been a long time since we've seen Federer clinch a grand slam, and 2021 can possibly end the drought.