Roger Federer's Highly Speculated Wimbledon Comeback Edges Closer to Reality as Delightful New Update Released
Published 03/09/2023, 9:34 AM EST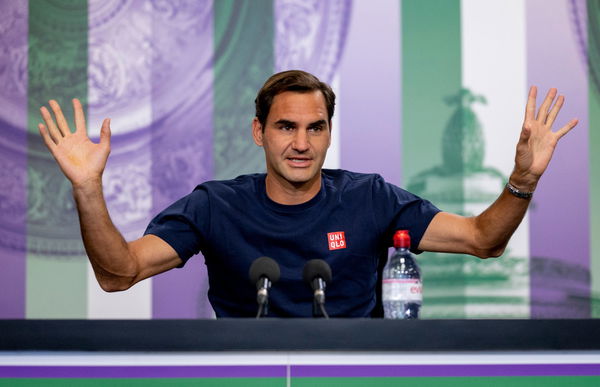 When it comes to Wimbledon, there is one name that rules every tennis enthusiast's mind- Roger Federer. And now that the player has retired from professional tennis, the fans are definitely going to miss him on the court more than anyone else. This is quite visible from the grand centenary celebration of centre court last year. But fans might not miss him too much as the player is in the advanced stage of striking a deal to be a commentator at Wimbledon. But how would you feel if we told you Boris Becker might get replaced by Federer?
Watching Federer on the grass-court major was always a delight. But it would be great to make his comeback on the same court but with a different role.
Roger Federer is a strong candidate to replace Boris Becker at Wimbledon
ADVERTISEMENT
Article continues below this ad
The German tennis legend is a revered tennis player and also a renowned broadcaster. But due to his recent prison statement, he is not allowed to come to the UK yet.
The British prison released Becker before Christmas when he had not completed his prison time. Under a special program to lessen the burden on British prisons, the convicts are sent back to their home country on the condition they won't stay in the UK during their sentence time.
And that is the main reason why Becker might have to say goodbye to his beloved grass-major court. A six-time Grand Slam champion and the youngest Wimbledon winner will undoubtedly face heartbreak, but the prevailing conditions cannot be helped.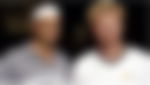 It would be a remorseful loss for the tennis fans too. However, the silver lining is that they might be able to see a comeback of none other than Federer. According to reports by Daily Mail, Federer might replace Becker as the commentator at SW19 this year. The Swiss Maestro is in the advanced stage of finalizing his role as the commentator at Wimbledon. Though the extent of his participation is yet to be finalized, it is highly likely that fans will be able to hear him at SW19. 
Apart from that, Clare Balding will take over from the beloved Sue Barker as the BBC's face of Wimbledon. Adding to the string, we might see Federer as well. On the other hand, ESPN also has been in a constant grind to finalize Federer as their commentator.
ADVERTISEMENT
Article continues below this ad
People apart from fans are waiting for Federer at SW19
Obviously, fans have their fingers crossed. But apart from that, former ATP colleague of Federer, Tim Henman has wished for his presence at Wimbledon.
In an interview with Express.co.UK, Henman wished Federer makes a comeback at Wimbledon. Though he did not know in what capacity he would come back, he wished for him to be at SW19.
ADVERTISEMENT
Article continues below this ad
WATCH THIS STORY: Hilarious Meaning of Roger Federer, Rafael Nadal, Novak Djokovic, and Serena Williams on Urban Dictionary! 
Do you think Federer will make a comeback at Wimbledon 2023 as a commentator? Let us know in the comments below.
Edited By: Manaal Siddiqui