'Roger Took This Big Step…..': Why Simona Halep's Ex-Coach Felt Unimpressed With Roger Federer's Backhand
Published 01/18/2022, 11:15 AM EST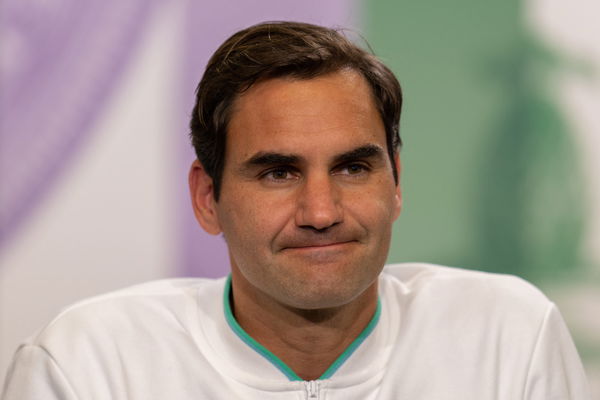 The biography of Roger Federer titled "The Master," written by renowned sports journalist Christopher Clarey, offers valuable insights into the Swiss Maestro's early life and how he grew from strength to strength as a tennis player. Throughout the book, readers can witness multiple personalities talking about their first impressions of watching Federer play on a tennis court.
When Darren Cahill witnessed a young Roger Federer play in Basel
ADVERTISEMENT
Article continues below this ad
One of the people to have witnessed a young Federer in Basel was former Australian tennis player and ex-coach of Simona Halep, Darren Cahill. Cahill was good friends with Roger's first coach, Peter Carter. When Carter was working in a sports club in Basel to train the likes of youngsters like Federer, Cahill went there to visit his friend. It was there Darren got to see the Swiss play for the first time.
Christopher, in his book, mentions that Cahill remembered Federer was trying to impress him by being as fluid as possible with his shot-making. In Darren's words, "I was impressed for sure, but I wasn't that impressed with Roger's backhand. Because he took a big step. We teach as coaches basically little steps, get yourself in a position so you can get that ball right into the sweet spot where you can hit it."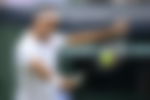 The Australian coach continued, "Everything starts on the back foot. You transfer the weight through to your front foot, and you drive with as much power as possible. It's like throwing a punch. The bigger the step with a punch, the less powerful that punch is going to be. And Roger took this big step into the backhand." 
Cahill felt Lleyton Hewitt would be a huge prospect alongside Federer
At the same time, Cahill was also impressed with how Federer had a good slice even as a teenager, and it only grew in the years to come. Cahill recalled how Federer would "shank half of the backhands he hit" every time he tried to take the big step.
ADVERTISEMENT
Article continues below this ad
Watch this story: Rafael Nadal, Ashleigh Barty, and Other Tennis Stars Reaction to Novak Djokovic's Australian Open Controversy
The initial impression of Federer from Darren Cahill might not be entirely impressive, but it's safe to say that the Swiss star worked on every aspect of his backhand and proved his prowess. During the same conversation, Cahill told Carter that there was a similar kid back in Australia under his training and he was none other Lleyton Hewitt.
ADVERTISEMENT
Article continues below this ad
Both Hewitt and Federer went on to become part of numerous encounters at Grand Slam events and other Masters tournaments over the years. However, it was Roger who maintained a firm upper-hand against Hewitt.