'Roger's Still the Greatest': 6-Time Grand Slam Champion on GOAT Debate Between Roger Federer and Rafael Nadal
Published 02/14/2021, 7:30 AM EST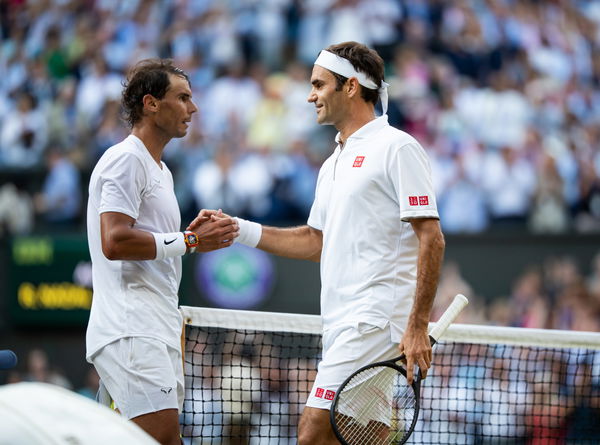 Roger Federer and Rafael Nadal have been the face of men's tennis for several years running. They're even in terms of Grand Slam victories, and there's often a debate about who's the better among these two.
Of course, opinions vary depending on the person, so what's Indian tennis ace Sania Mirza's opinion on the GOAT debate? Sania Mirza has played at the topmost level of women's tennis and has achieved numerous Grand Slam triumphs over the years.
Though she's not active in the game, Mirza has played with Federer in the past and knows the amount of excellence he brings to the court. 
ADVERTISEMENT
Article continues below this ad
People often pick Nadal to Federer as their GOAT on clay, and Mirza is no different. However, she delivered a solid reasoning behind picking Roger Federer as her personal favorite among every other athlete.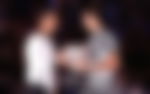 "He's [Nadal] definitely the greatest of all time on clay, there's no doubt about that. But I don't know if he's the greatest of all time in terms of pure talent, and I think Roger takes that," Mirza said. 
"I don't know if you'll agree with me or not, but when you watch Roger play, tennis comes a lot easier to Roger than it comes to most people in the world or anybody in the world," she further added. 
Sania Mirza asserts Roger Federer and Serena Williams as the GOATs of tennis
Sania Mirza's opinion would be respected by a lot since she has a lot of experience under her belt. So when the 34-year-old says that Roger Federer is the best in the world, there's a large group of people who would back up her statement. 
"I personally feel that Roger's still the greatest ever tennis player, regardless of the numbers because I think that talent-wise I think he's probably still the best," Mirza mentioned.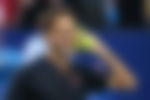 Furthermore, Mirza added to her opinion by crowing Serena Williams as the undisputed GOAT of women's tennis. It is only right if one brings up Serena when talking about players who've dominated the sport for an extended period of time. 
"Serena is the greatest woman to ever play this sport. And whether she reaches that number or not is, is irrelevant. Just the way that she plays you know she's the greatest and just the way Roger plays," Mirza said. 
ADVERTISEMENT
Article continues below this ad
Sania Mirza had another detail behind Federer and Nadal's impeccable styles and went on to say that Federer is an excellent tennis player who also happens to be an athlete and that it is exactly the other way around in Nadal's case! 
ADVERTISEMENT
Article continues below this ad
There are already tons of opinions on this debate, and Sania Mirza becomes the latest to render her views. Whom do you pick as the greatest in the men's game?