Sam Querrey Reveals What Created Great Rivalries Among Rafael Nadal, Roger Federer and Novak Djokovic
Published 10/21/2020, 2:33 AM EDT ---
---
One of the biggest challenges in tennis is trying to be better than the likes of Rafael Nadal, Roger Federer, Novak Djokovic over five-set battles. That is what makes their consistency and record unmatched at the Grand Slam level. Opponents usually highlight that as the biggest hurdle in overcoming the Big 3 at the Majors.
ADVERTISEMENT
Article continues below this ad
One of those opponents is the big-serving, towering American Sam Querrey. Querrey is one of the tougher competitors on the tennis court with his serve that many players struggle against. However, just like many others, he feels three-set matches at Grand Slams would benefit him more.
At the same time, Querrey also sees the positives that the five-set matches offer since they have produced some of the greatest matches of all time that have involved Federer, Nadal, and Djokovic.
ADVERTISEMENT
Article continues below this ad
Why Rafael Nadal, Roger Federer, Novak Djokovic are the 'Big 3'
To elaborate his point on the five-set matches, Querrey said, "Without three-out-of-five, we would have not had, on the men's side, some of these amazing finals that we have had over the years. And the rivalries between Federer and Nadal and Federer-Djokovic and Djokovic-Nadal wouldn't have been great as they are with two-out-of-three sets."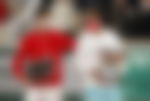 Querrey also mentioned the names of Stan Wawrinka and Andy Murray, who have won the most Slams after the 'Big 3' in the last 16 years.
"That's the beauty of Grand Slam tennis. They're three-out-of-five. In order to get through them, it's harder. What makes Federer, Nadal, Djokovic, Murray, Wawrinka so good is that they really just dominated those majors over the last 15 years," Querrey further expressed.
One of the other points that makes Grand Slams so tough to conquer is the 'no tie-break' rule in the fifth set. However, the French Open is the only remaining Grand Slam that does not have a fifth-set tie-break. Querrey believes that's how it should be.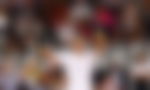 What makes Grand Slam matches memorable?
Two of the matches that saw all-time fifth-set classics took place at Wimbledon. Both featured Querrey's country mate, John Isner. One of those was the famous 70-68 fifth-set scoreline against Nicolas Mahut. It still stands as the longest tennis match ever.
Querrey himself was involved in a Wimbledon classic. He lost to Marin Cilic 15-17 after a five-and-a-half-hour battle. Querrey remembers such matches the most. He feels Wimbledon overreacted after those two Isner matches, by introducing a fifth-set tie-break at 12-12.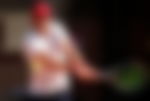 "Those are the matches that I remember most, those ones that go past 6-6. They're fun in a way. They're memorable, win, or lose. Those are kind of the matches you always seem to talk about. I'm still playing and I still talk about them. When you're done you talk about them," Querrey said.
ADVERTISEMENT
Article continues below this ad
This is where the 'Big 3' excel. The longer and deeper the match goes, the tougher it becomes to break through them. But what makes their achievement even more stunning is their ability to win those exhausting battles time and time again.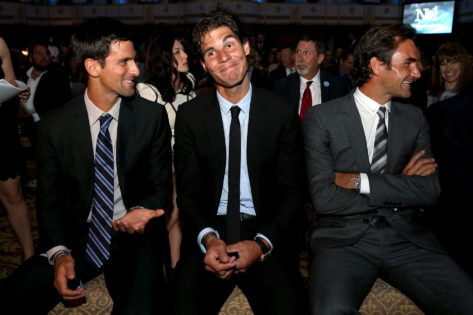 ADVERTISEMENT
Article continues below this ad