"Seems Like a Joke" – Tennis Legend in Awe of Rafael Nadal's Monumental Record at French Open
Published 10/17/2020, 7:29 AM EDT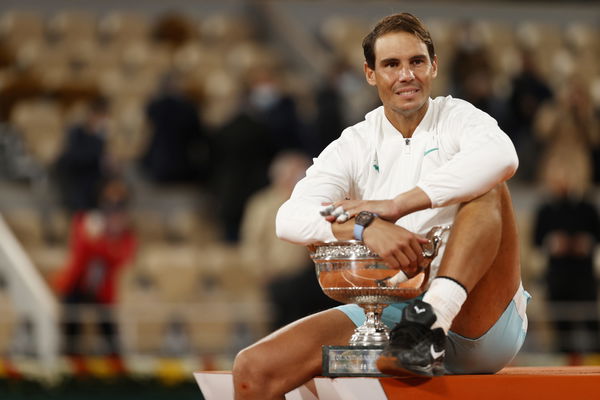 ---
---
When Rafael Nadal broke Bjorn Borg's record for most French Open titles in the Open Era, many could not quite fathom the achievement. That is mainly due to the fact that Roland Garros is considered the most difficult Major to conquer. A few years down the line, Nadal has 'thirteen' French Open titles.
ADVERTISEMENT
Article continues below this ad
The enormity of the achievement is considered 'alien-like' by many. Players, both past and current, have been paying tribute to Nadal. His fellow Spaniard and former world number two, Alex Corretja, explained why Nadal's achievement is so big.
"I was always brought up not to compare myself to others. But in this case, I think it's worth it," Corretja expressed in a column he wrote recently. He termed Nadal's win as a win for all the Spanish players.
ADVERTISEMENT
Article continues below this ad
Alex Corretja's tribute to Rafael Nadal
"When Rafa wins, we all win. It is very difficult for me to summarize in a single page what Rafa Nadal means for all of us," Corretja added.
He went on to say that just playing Roland Garros for thirteen years in a row is something he is very proud of. Meanwhile, Nadal managed to win the event 13 times.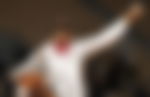 "It almost seems like a joke to me. If it weren't for the fact that I've seen them all with my own eyes, I'd think they're wavering," Corretja continued.
Corretja explains why Nadal's achievement is so huge
The 46-year-old then highlighted the stats of some of their other Spanish counterparts at the French Open. Four of those players – Sergi Bruguera, Carlos Moya, Albert Costa, and Juan Carlos Ferrero – have five titles between them. They all won not more than 34 matches at Roland Garros in their respective careers, with Ferrero winning 34.
At the same time, after Nadal, David Ferrer has most wins (44) at Roland Garros among Spanish players. Tommy Robredo (37) and Corretja (36) himself are the next two on the list. Interestingly, none of the three players won the French Open even once.
Meanwhile, Nadal alone has 100 wins to just two defeats at Roland Garros.
Corretja also highlighted that from 1991-2004, five Spaniards won a combined five titles at the Italian Open in Rome. Nadal has nine Rome titles himself since his maiden win in 2005.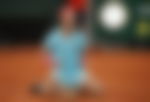 "He looks like iron"
ADVERTISEMENT
Article continues below this ad
He called Nadal 'extraterrestrial' and further tagged him as the 'greatest Spanish athlete of all time'. Corretja then said that it is important to remember Nadal is still human.
"I want to remember that Rafa is human. Even though he acts like a machine," Corretja continued. "That he is sensitive. Even if he looks like iron, and that his game can be as overwhelming as lava from a volcano," he further expressed.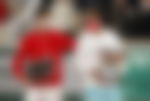 Corretja also stressed on how easily Nadal defeated Djokovic, who is the world number one, in the Paris finals. He admitted that no other athlete follows Nadal's fan following in Spain.
ADVERTISEMENT
Article continues below this ad
While Nadal also equaled Roger Federer's 20 Grand Slam titles with the French Open win, he seems far from done. The 34-year-old looks set to further improve on his Roland Garros and Grand Slam tally.