Seven-Time Grand Slam Champion Asserts Daniil Medvedev Will 'Cause Hell' to Novak Djokovic
Published 02/20/2021, 8:30 AM EST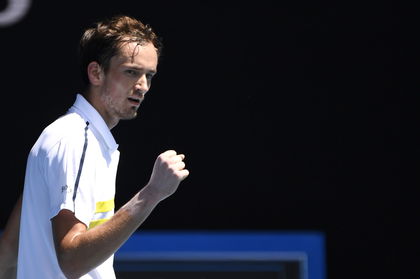 ---
---
Daniil Medvedev eased past Stefanos Tsitsipas on Friday to set up a monumental clash against Novak Djokovic at the Australian Open 2021 Final. It is a match between two extraordinary athletes, and Mats Wilander believes the Russian will "cause hell" on Sunday! 
ADVERTISEMENT
Article continues below this ad
Novak Djokovic's crown is under tremendous threat from Daniil Medvedev as the latter has been in sublime form throughout the tournament.
The Russian cruised past his semi-final opponent, in Stefanos Tsitsipas in straight sets which impressed the 7-time Grand Slam champion. 
ADVERTISEMENT
Article continues below this ad
The 56-year-old was all praise for the 2020 ATP Finals champion, who is currently dominating the circuit on a 20-match unbeaten streak. "I'm a huge fan. He is a great character, and great for our sport," Wilander said about Medvedev. 
"He played so well, close to perfection I think. It's been unbelievable from Medvedev," Wilander told Eurosport.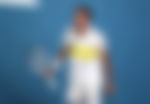 Will Daniil Medvedev win the mental battle against Novak Djokovic? 
The odds are favoring Novak Djokovic since it is the Australian Open Final. He's unbeaten at this stage, but there's every chance that the Serbian will usurp his throne this year. The main reason being that he will face an opponent who has a similar all-around dominant game like him.
Mats Wilander spoke highly of Medvedev's stroke playing and credited the Russian for creating unbelievable forehands. He even compared the 25-year-old's backhands with that of Djokovic's and found it hard to pick a winner. 
"How do you combat that? It's very difficult. What are you going to do? It's very unusual for any player. Also, his serve: it's a huge weapon," Wilander added. 
The championship match at the Australian Open will have both players feeling nervous, but the extra pressure will be on Djokovic and not Medvedev.
ADVERTISEMENT
Article continues below this ad
The latter even revealed the reason for it after his semi-final victory, and the same thought resonates with Mats Wilander as well. 
"While Novak is more confident that he is going to win, I feel like Medvedev is going to enjoy the battle more because he is out there to just cause hell for his opponent. He likes to see Novak frustrated," Wilander said. 
It will indeed be more of a mental battle on Sunday, and Daniil Medvedev would look to get the first break in the Final. That would be the first priority for either competitor, as gaining early momentum would help in setting the tone of the match. Who are you backing to win it? 
ADVERTISEMENT
Article continues below this ad
MORE- WATCH: Comedian Brings House Down With Hilarious Impressions of Novak Djokovic, Rafael Nadal and More