'She Comforted Me When I Lost'- Roger Federer Reveals How Wife Mirka Shaped His Career
Published 05/20/2022, 3:28 PM EDT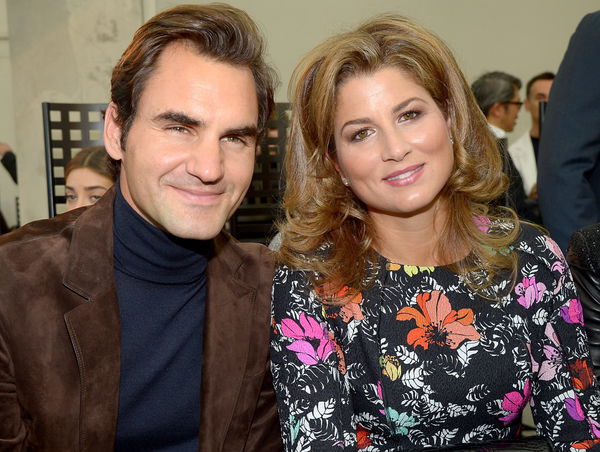 Roger Federer, the 20 times Grand Slam champion after being struck down by an injury in February 2020, appeared in just five tournaments. The last tournament he played was the 2021 Wimbledon Championship. Federer, after losing his ticket to the semifinals, announced that his right knee required surgery. Hence, he would be absent on tours for almost a year. Recently, after declaring a comeback, Federer sat down to answer some questions and disclosed how having his wife Mirka by his side has always kept him afloat.
Roger Federer About Wife Mirka's Contributions
ADVERTISEMENT
Article continues below this ad
While answering a question regarding his wife's contribution and support, Roger said, "When I got together with Mirka, I didn't have a single title on the tour. She's a strong, intelligent woman, and her influence on my career and on me as a person has been huge. Mirka gave me confidence and taught me to do my best. And she comforted me when I lost."
"In addition, she never let me forget real, real life during the stressful everyday life on tour. She kept our friends and family together and showed me how important it is to make your own way and not to listen to the media or critics, but to trust the advice of friends and family." He added.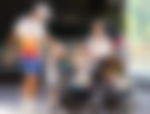 Roger Federer and Mirka Federer tied the knot in the year 2009. Both the Swiss tennis professional met her for the first time in the summer Olympics of 2000. Since then, they have been together through good and bad times. However, when Roger and Mirka first met, they were at different stages of their tennis careers. While Roger had just stared, Mirka was about to bid farewell to professional tennis because of a persistent foot injury.
Federer About Nadal's 21st Grand Slam Victory
ADVERTISEMENT
Article continues below this ad
While Federer was getting his knee fixed and Djokovic was staying firm on his decision of not getting vaccinated. Nadal broke the three-way tie of 20 Grand Slam victory. He clinched the title at 2022 Australian Open, just after going under the knife for a foot injury.
Federer, while addressing his dedication to the game, said, "It's incredibly inspiring when someone comes back from massive health problems. Rafa and I talk on the phone from time to time, we talk a lot. I knew he wasn't doing great, but when he still made it, I was really happy for him. The effort is immense."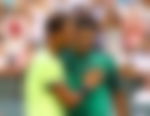 Watch this story: Celebrating the multi faceted Ashleigh Barty varied interests outside tennis on her 26th birthday
ADVERTISEMENT
Article continues below this ad
Further, the French Open is about to commence where Nadal will have a chance to convert the figure to 22. And Djokovic will have to chance to tie his scores with Nadal again. Though in the case of Federer, his next Grand Slam will mostly be in hard courts of Australian Open 2023.