'She Went Straight From Work to the Airport.' – First Time Grand Slam Semifinalist Tommy Paul Explains What His Mom Did Before His Match
Published 01/25/2023, 8:50 AM EST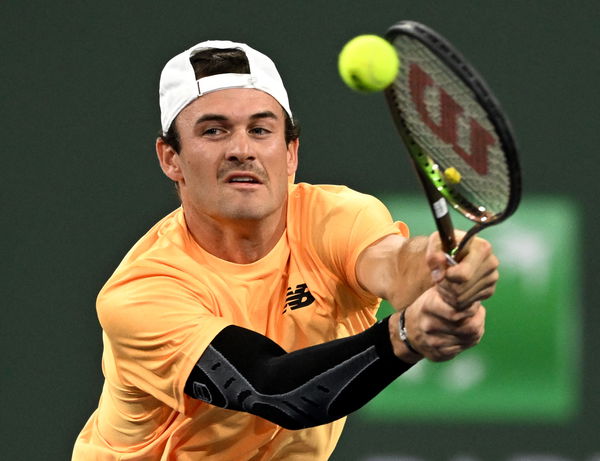 Amazing! Tommy Paul reached his first Grand Slam semi-final at the Australian Open. Meanwhile, his doting mother flew down to Melbourne just to see his son play in the quarterfinals of the Australian Open. And just like a proud son, he also displayed his affection that might have meant a lot to her mother. 
The 25-year-old tennis player defeated fellow American, Ben Shelton, in an amazing head-to-head quarterfinal round and put a full stop to Shelton's fairytale wish to reach the semi-finals. Tommy had never gone beyond the fourth round of a Grand Slam tournament before this year's Australian Open, but now he will test himself against either Novak Djokovic or Andrey Rublev in the semi-finals. 
Tommy Paul's mother flies to see his son play his first quarter-finals 
ADVERTISEMENT
Article continues below this ad
The 25-year-old tennis player's mother played a huge part in his tennis career. She was the one who wanted him to take up tennis. And since then, he has given his hundred percent to the sport.
However, when for the first time, the American reached the quarter final of Australian Open, his mother flew from New Jersey to Australia to see his son play his most challenging and crucial match in one of the most prestigious tournaments of the ATP tour . In the post match interview, after the world number 35 defeated the 20-year-old tennis player, he gave a special shoutout to his mother for taking time out just to see him play the quarter-finals, .
He waved at his mother and said, "I am just really excited right now.. because my Mom after I won in the round of 16. She hopped on a plane yesterday. Yaa, she is right up there. She got here this morning, she went straight from work to the airport to get here and watch my match today."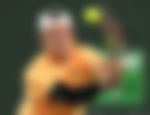 ADVERTISEMENT
Article continues below this ad
Notably, Paul is also accompanied by his girlfriend Paige Lorenze on the Australian Open tour. His girlfriend is a well-known Instagram influencer who was also seen rooting for him from the stands. 
Tommy Paul's sweet gesture to his mother at Canadian Open 
Last year, the American tennis player, after winning the round of 32 against Carlos Alcaraz at the Canadian Open, dedicated his victory to his mother. After the end of the match, the American signed the winner's camera with the message reading, "Hey mum" for her mother. 
ADVERTISEMENT
Article continues below this ad
WATCH THIS STORY – Hilarious Meaning of Roger Federer, Rafael Nadal, Novak Djokovic, and Serena Williams on Urban Dictionary! 
However, when asked about what was the reason behind the short message, he explained that his mother wanted him to cut his beard short. Adding, he signed and wrote the message just to let her mother know that he has fulfilled her mother's wish.