SHOCKING: Stan Wawrinka Discloses Retirement Date
Published 10/23/2020, 3:30 PM EDT
Stan Wawrinka just loves social media. He is a social and fun-loving guy who likes to react, write comments, and answer questions, especially on Instagram. Recently, he put 'Ask me a question' on his Instagram story. A fan asked a tricky question to the 3-time Grand Slam winner. He asked if the Swiss player was considering to retire at any time soon.
Wawrinka is 35 years old at the moment. He is certainly fit but surely lacks the same intensity as he used to have. But, what was shocking was that the Swiss responded that he would retire anytime soon. This is definitely not what fans wanted to hear. It was astonishing, coming out of the box completely.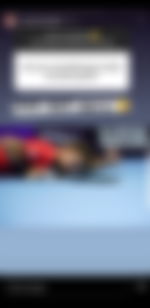 ADVERTISEMENT
Article continues below this ad
"Soon, don't worry," replied Wawrinka on Instagram.
The Swiss player even put a 'thumbs up' picture in the background highlighting his fighting spirit.  He clearly wanted to say that his decision of leaving the sport could come anytime soon. Also, he made it out clear sarcastically that it would be his decision and others don't need to take any sort of worries regarding the issue.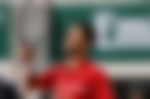 Recent Form of Stan Wawrinka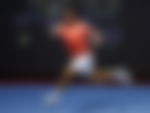 Wawrinka has been in and out of touch lately. It has become a trend in 2020 that he starts the tournament with a bang but loses his charm by the time he reaches the fourth round or the quarter-finals.
ADVERTISEMENT
Article continues below this ad
The 35-year-old played really well at the Australian Open 2020 till he met Alexander Zverev in the quarters. He lost despite winning the first set. He played beautifully at the Mexican Open 2020 until Grigor Dimitrov thrashed him in straight sets in the quarters again.  Then, he did not take part in the US Open 2020.
People were expecting something big from Wawrinka after he defeated former World No.1 Andy Murray in straight sets at the French Open 2020. But, he choked again in the third round losing to Hugo Gaston- a player who ranked above 200 in the ATP rankings. He managed to reach the quarters of the recently concluded ST. Petersburg Open 2020 but lost to Denis Shapovalov in back to back sets.
ADVERTISEMENT
Article continues below this ad
Age is undoubtedly an obstacle in Wawrinka's fitness. It has limited his fitness to a certain level. Though his serve remains powerful and accurate, he struggles to chase drop shots and cover the court. Retirement is surely his call to make. But, fans want to watch Wawrinka as long as possible.