"Shouldn't Have Gone to The States": Grigor Dimitrov Reveals Long Battle with COVID-19
Published 11/14/2020, 12:47 AM EST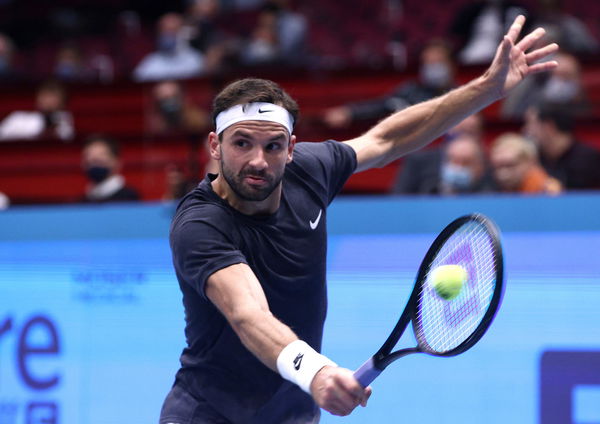 ---
---
Bulgarian tennis star Grigor Dimitrov has opened up on his 'long' battle with Covid-19. In a candid chat with BBC Sport, Dimitrov said he suffered from "very unpredictable symptoms".
ADVERTISEMENT
Article continues below this ad
Currently at 19th in the ATP players' standings, Dimitrov said he caught the virus in June but it "lingered for a while".
Dimitrov skipped Paris Masters as well as Sofia Open
ADVERTISEMENT
Article continues below this ad
Dimitrov's battle with Covid saw him miss a good many tournaments, including the Paris Masters and the ongoing Sofia Open in his homeland.
The Bulgarian, who has 8 ATP titles to his credit, said it was perhaps wrong to travel to the US Open.
Dimitrov said though he tested negative for Covid ahead of the Major, he arrived at the tournament still feeling fatigued.
Though he made an early exit at the US Open, the 29-year-old Bulgarian said, "I almost feel I shouldn't have gone to the States.
"But I had to test myself, I had to know where my body was at."
Dimitrov felt lingering effects of Covid
"Every time I wanted to see it was maybe a couple of steps forward but maybe one step backwards," Dimitrov said.
He said while he is a lot better now, he still feels the lingering effects of the virus.
"There are some things here and there that you're like, 'Oh man, that's not the same'.
"It's fine, I get it but who knows how this thing is going to go.
"All I hope is that I don't get it again," Dimitrov said.
Grigor Dimitrov doesn't regret playing the Adria Tour
Opening out on why he went public with word of his Covid test, Dimitrov said, "As a player, I could have easily stayed home and not just said a word, right?
But I said to myself, 'no, that's not right',
There were so many kids around me and, god forbid, (if) they had some other health issues, what would I do," the Bulgarian said.
ADVERTISEMENT
Article continues below this ad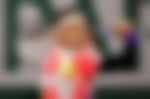 The Bulgarian played in the Adria Tour, an exhibition event organized by 17-time Grand Slam Novak Djokovic.
Several players, including Djokovic, had tested positive after featuring in the event.
ADVERTISEMENT
Article continues below this ad
However, the Bulgarian said he did not regret playing at the exhibition event.