'Show More Judgment' – John McEnroe's Remarks on Novak Djokovic's Personal Life Were Once Reprimanded by His Coach and American Tennis Icon Andre Agassi
Published 08/06/2022, 5:26 PM EDT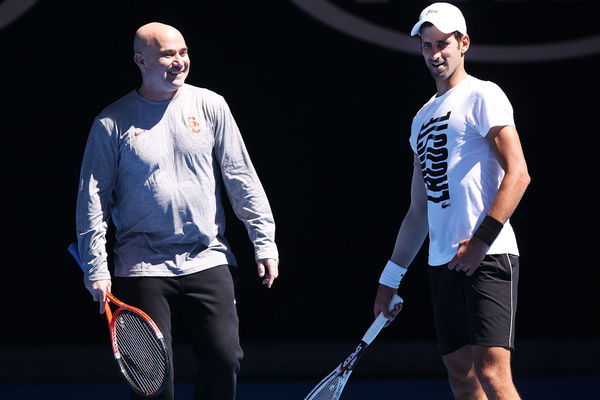 Serbian tennis star Novak Djokovic is arguably the greatest ever tennis star in the history of tennis. In 2022, he has faced a lot of controversies regarding the vaccination, which will rule him out of the US Open 2022.
Even though Djokovic has placed himself among the best, he has also attracted many controversies. Back in 2017, former American tennis star John McEnroe compared Djokovic's troubles in his personal life with that of the legendary golfer Tiger Woods. Andre Agassi, who was coaching Djokovic at the time, confronted McEnroe.
ADVERTISEMENT
Article continues below this ad
Andre Agassi didn't appreciate McEnroe's Novak Djokovic comparison
Earlier, John McEnroe said about Djokovic, "The person that comes to mind immediately with Novak is golfer Tiger Woods. He had the issues with his wife, he seemed to go completely off the rails and has never been even close to the same player."
Reacting to the comments, Djokovic subtly made a joke about it, but he showed respect to the American legend.
Interestingly, 8-time Grand Slam champion Andre Agassi confronted McEnroe about his comments. He said, "I spoke to John directly about that. We all have the potential to say regretful things that come with unnecessary hurt to people."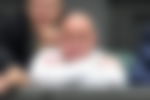 ADVERTISEMENT
Article continues below this ad
"My hope is that he'll show more judgment moving forward," Agassi further said.
Despite Agassi's stand for Djokovic, the duo did not quite work well, as their partnership lasted only a year. During that time, the Serb did not win a single Grand Slam title.
Watch This Story: Serena Williams once thanked 'fellow clown' Novak Djokovic for reinstating an old tradition
ADVERTISEMENT
Article continues below this ad
Notably, their tenure lasted from the French Open in 2017 to April 2018. Since splitting with the former American tennis player, Djokovic has won 4 consecutive Wimbledon titles. It is also worth noting that Djokovic parted ways with his long-time coach Marian Vajda earlier in the summer.
Currently, the Serb is struggling to get into the USA due to the rules and regulations concerning Covid-19 vaccination in the country. After winning Wimbledon this year, many thought Novak would win the US Open as well. Unfortunately, it looks like he will not showcase his skills in Flushing Meadows later this month.