"Simply Impossible": Jeremy Chardy Reasons Why Roger Federer or Rafael Nadal Fans Will Never Support Novak Djokovic
Published 04/29/2021, 4:30 PM EDT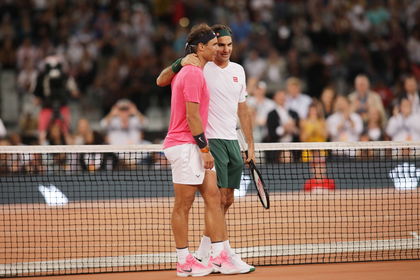 ---
---
Taken together, the Big 3 has a world of fans chanting their name. But when it comes to picking them individually, the fans more often than not are split between Roger Federer, Rafael and Novak Djokovic.
ADVERTISEMENT
Article continues below this ad
Now, French tennis star Jeremy Chardy has sought to put out a reason for this.
He believes that it's hard for anyone who calls himself a diehard fan of Djokovic to also like Federer and Nadal and it's the same the other way round.
ADVERTISEMENT
Article continues below this ad
While he didn't say as much, the Frenchman did seem to indicate that the reasons why a fan loves the Swiss champion and the 13-time French Open winner are the same for him not being favorably disposed towards the current World No.1.
Can't make Roger Federer, Rafael Nadal fans like Novak Djokovic: Jeremy Chardy
Speaking to a French publication, Chardy said, "I also tend to say that if one can 'like' Rafa and Roger almost at the same time, it is more difficult to like Federer or Nadal if one is a fan of Djokovic. It is so and there's nothing we can do about it."
He cited the split loyalties between two glamour French soccer clubs — Paris Saint-German (PSG) and Olympique Marseille (OM) — to make his case.
The current World No.51 said just as it's impossible for soccer fans to love or support PSG and OM at the same time, it is difficult for a hardcore Federer-Nadal fan to also like Djokovic.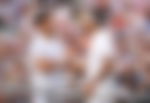 "It is like being a supporter of PSG and OM, it's simply impossible," the Frenchman said.
Chardy says Novak Djokovic's on-court shenanigans are singled out by the press
On the unfavorable press that often comes Djokovic's way, the 34-year-old Chardy said that some of his conduct on court is singled out and highlighted by a section of the media.
However, he was quick to add that there was no doubting the Serb's genius and his place as one of the game's all-time greats.
"Novak is a huge champion, it is indisputable. It is especially some of his attitudes on the court that are singled out and that I can understand," Chardy said.
ADVERTISEMENT
Article continues below this ad
(Quotes have been translated via Google)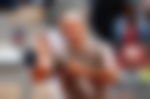 ADVERTISEMENT
Article continues below this ad
A section of the media has, in fact, been accused of being biased towards Federer and Nadal and unfairly prejudiced towards Djokovic.