Snooker Champion Ronnie O'Sullivan Credits the Roger Federer Playbook as the Secret to His Success
Published 02/20/2021, 6:30 AM EST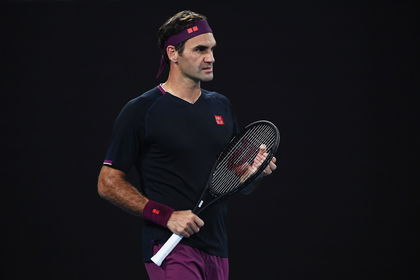 ---
---
The 6-time Snooker World Champion, Ronnie O'Sullivan has opened up on how he has had to adapt his game like Roger Federer to stay competitive against the younger generation of players in cue sports.
ADVERTISEMENT
Article continues below this ad
In an interview to Eurosport, the Englishman, nicknamed 'The Rocket', said that while winning is a habit that one doesn't want to shake off, just being in competition at his stage of his career is enough.
Ronnie O'Sullivan says he's had to adapt his game like Federer
ADVERTISEMENT
Article continues below this ad
Drawing a parallel between the Swiss icon to rest his case, O'Sullivan said that just as Federer doesn't have anything left to prove to anyone, neither does he.
He added that his focus now is purely on making subtle changes to his game much like Federer, Rafael Nadal, and Serena Williams, to put himself in the best positions to beat the younger crop of players.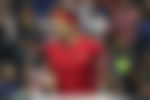 The Englishman said, given the numerous tennis records that have fallen to Federer and the wealth and fame that he has made out of the sport, he doesn't have to play anymore but he does it for love of the game and the fact that he doesn't like being home for too long.
"Does Federer need to play? Probably not but he probably quite enjoys getting out of the house," the master cueist said.
The Swiss icon, who is currently tied with Nadal for the highest number of Grand Slams at 20 titles apiece, has been away from tennis since the Australian Open last year.
Roger Federer announced return to tennis at ATP Doha 250 in March
After falling in the semifinals to the eventual champion in Novak Djokovic at the Melbourne Park last year, Federer underwent surgery on a troubling knee and announced a break from tennis to give himself enough time to recuperate.
Speaking at the awards night in his homeland towards the close of last year, the Swiss superstar revealed he wasn't sure of playing this year's Australian Open as his recovery from the surgery was still behind schedule.
ADVERTISEMENT
Article continues below this ad
He did travel to Dubai, his usual base for the pre-season training, and started practicing under the watchful eyes of his coach Ivan Ljubicic.
However, just weeks ahead of the Australian Open, he put out a statement announcing his withdrawal from the year's first Grand Slam.
Returning joy to fans anxious to see him back in play, Federer issued another release recently saying he would return at ATP Doha 250, which is scheduled to kick off on March 8th.
ADVERTISEMENT
Article continues below this ad