"Still Be Here for a While Longer": Rafael Nadal Has Bold Predictions for the Big 3
Published 12/08/2020, 9:00 AM EST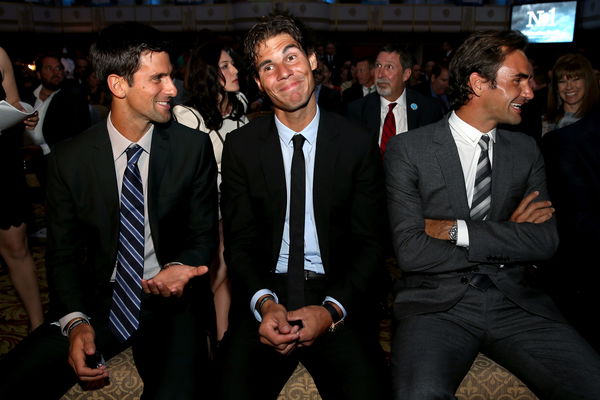 ---
---
It's now time for the 2021 tennis season and there is still no one who can match the legacy of the 'Big Three'. Although Roger Federer was not there in the 2020 season, Novak Djokovic and Rafael Nadal continued to impress fans and finished at the first and second spots in the ATP rankings, respectively. Expectations are already high from them as tennis enters its new season.
ADVERTISEMENT
Article continues below this ad
In a recent interview, Rafael Nadal talked about the future of the 'Big Three'. He said that they were not going anywhere in the near future. The Spaniard also highlighted that they would continue to train themselves hard in order to win more matches.
"We'll still be here for a while longer, competing and striving to win," said the World No.2 Rafael Nadal.
ADVERTISEMENT
Article continues below this ad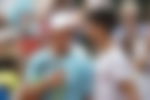 Nadal clearly emphasized that each member of the Big Three would be competing with the same energy. He believed that they would be there as challengers to the 'Next-Gen' players for a little more time.
The last decade witnessed a complete dominance by the 'Big Three' in which they won about 90% of the Grand Slams. While Nadal and Djokovic are in their mid-thirties, Federer will be 40 in the upcoming season. Although it would be tough for them in a situation like this, Nadal believed that they would continue to make an impact in the next season too.
"True that it is a sad year in general"- Rafael Nadal
Rafa also talked about the difficulties everyone faced in the 2020 season. The coronavirus pandemic was surely an obstacle for the sport. However, Nadal believed that it was important for every player to find his or her path.
"We can't let ourselves fall into everyday defeatism. I think that taking an optimistic view of life helps us get through difficult times. Work, dedication, passion, and commitment are required. Everyone has to find their own path and what makes them give the best of themselves," added Rafa.
ADVERTISEMENT
Article continues below this ad
Nadal also revealed that although things were good with him this year, it was actually a sad year. "I have only taken part in five tournaments this year. Although things are going very well for me, it is definitely true that it is a sad year in general," concluded the Spaniard.
After winning his 20th Grand Slam title in 2020, Nadal will be looking forward to the next season. His priority will definitely be the Australian Open 2021, a title that he hasn't won since 2009.
ADVERTISEMENT
Article continues below this ad