'Still Can't Handle Novak When He Is Mentally Ready'- Coach Goran Ivanisevic Has Some Harsh Words for Next-Gen Tennis Stars Over Their Dismal Failures
Published 03/09/2023, 8:11 PM EST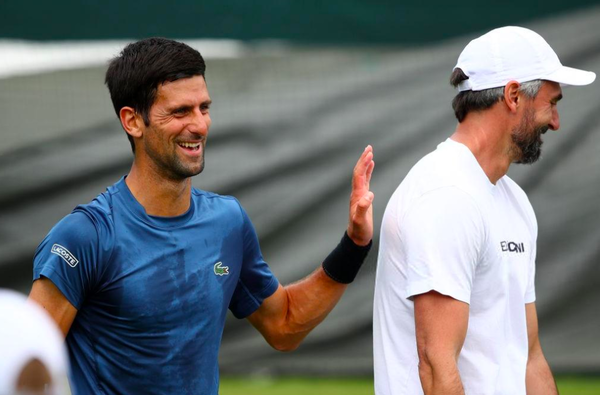 Novak Djokovic, the Serbian tennis superstar, is making headlines recently after being barred from participating in the Indian Wells tournament due to not meeting the strict vaccination requirements. However, his coach, Goran Ivanisevic, has recently commented on Djokovic's future in the sport and his potential for continued success. In an exclusive interview with Tennis Majors, Ivanisevic spoke about Djokovic's fitness, and not just "as a coach".
Djokovic is always at the top of his game as well as of controversies. Be it winning a Grand Slam title while severely injured, or being denied entry into the US, Novak Djokovic is simultaneously a loved and questioned player. While he maintains a bold personality to deal with criticisms, his coach further spoke about how strong Novak is- mentally and physically.
Novak Djokovic is going to be around for quite some time
ADVERTISEMENT
Article continues below this ad
Ivanisevic, a former Wimbledon champion, spoke highly of Djokovic's physical fitness and his dedication to maintaining it. "His body is in perfect shape because he takes care of it so meticulously, he is always introducing something fresh into his regime," Ivanisevic said.
He also noted Djokovic's recent performance at the Australian Open, where he won the title despite struggling with an injury. Controversies did not leave Djokovic even after clinching the title and it was only recently that he dissolved all questions with a press release. "I mean, he won seven matches in Melbourne with half a leg, playing the way he played. His tennis keeps getting better and this is not just my opinion as his coach," says Ivanisevic.
The coach went on to say that Djokovic's tennis skills continue to improve, as evidenced by the commentary of tennis commentators and fellow players. "Those guys are 15 years younger than him and still can't handle Novak when he is mentally ready. He is just too strong," Ivanisevic added.
ADVERTISEMENT
Article continues below this ad
When asked about how long Djokovic could continue to compete at the highest level, Ivanisevic did not provide a specific number of years but noted that it would depend on Djokovic's motivations and goals. "When they say that they didn't have a chance, that Novak's shots were just too deep, that there was nothing they could have done. For how long can he keep going like this, it depends on his motivations, desire, goals… A few more years for sure," he said.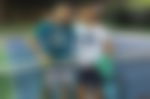 Djokovic has dominated the tennis world for the past few years, winning a record number of Grand Slam titles and cementing his place among the greatest players of all time. His dedication to physical fitness and his relentless pursuit of improvement has helped him maintain his position at the top of the sport.
ADVERTISEMENT
Article continues below this ad
Despite the setback of not being able to participate in Indian Wells, Djokovic's fans remain hopeful that he will continue to compete at the highest level for years to come. With his talent and drive, it seems that Djokovic still has plenty of success ahead of him.
WATCH THIS STORY – Serena Williams' Ex-coach Patrick Mouratoglou Launches Fresh Controversy as He Irks Rafael Nadal Fans With a Biased Novak Djokovic Statement
Edited By: Gideon Mathson