Still Creating My Own Path: Novak Djokovic Opens Up on GOAT Debate Against Roger Federer and Rafael Nadal
Published 06/17/2021, 12:07 PM EDT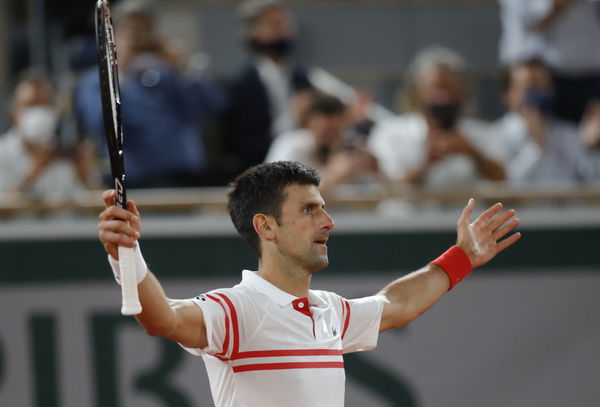 ---
---
Athletes have to show a certain sense of professionalism during interviews and press conferences. Novak Djokovic has clearly stuck with that idea in his recent interview. The World No1 has left it on others to decide who is the real GOAT of tennis.
ADVERTISEMENT
Article continues below this ad
The debate about who the greatest tennis player is has been going on for a long time. The debate revolves around the trio of Roger Federer, Rafael Nadal and Novak Djokovic. The Serb has certainly been better than the other two over the past couple of years.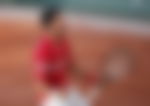 What Novak Djokovic thinks of the GOAT debate
ADVERTISEMENT
Article continues below this ad
The Serbian has strayed away from the debate and usually chooses not to speak on it. He thinks letting others decide about the GOAT of tennis is the wiser choice. Moreover, rather than speaking about it, he wants to focus on the upcoming tournaments, Wimbledon and Olympics in particular.
"I understand that the people enjoy the G.O.A.T. debate and that they want to get something out of us on that topic. I do not know what Rafael Nadal and Roger Federer answer, but I do not want to speculate too much about what are the deciding factors and what are not. I leave that to others, to tennis experts and analysts, fans as well," said Djokovic in an interview with TennisMajors.
No matter how modest Djoker is, the player has been at the top of his game over the previous decade, barring a couple of years of loss in form. Apparently, the Serb wants to create records and make history. Winning titles is his main motive at the moment.
"Writing history in the tennis books has always inspired me and pushed me forward. It is phenomenal what I have been able to do, to win all Slams and Masters tournaments at least twice," said Djokovic.
Watch this story: Top Dramatic moments from 2021 Clay court season The battle of the GOATs at Wimbledon 2021
ADVERTISEMENT
Article continues below this ad
Roger Federer has been a force at the Wimbledon Championships. The Swiss has won the Grand Slam a record eight times and will be aiming for a ninth one this year.
Rafael Nadal has not had a great record at the tournament, winning it only twice in his career. The Spaniard, however, has opted not to play on the grass Major this season.
Novak Djokovic will be the defending champion this year, having won the title in 2019 when the tournament was last held. Last year due to the Coronavirus, Wimbledon Championship had to be canceled. The Serb will be determined to defend his crown, which will also mean claiming his 20th Grand Slam title.
ADVERTISEMENT
Article continues below this ad