"Still New on the New Tour": Roger Federer Explains Argument With Chair Umpire at French Open 2021
Published 06/04/2021, 12:15 AM EDT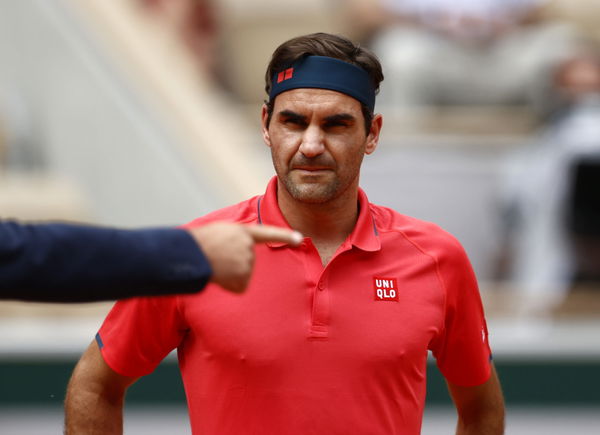 ---
---
Swiss maestro Roger Federer secured a second-round win against Marin Cilic at the French Open 2021. He outclassed the Croat 6-2, 2-6, 7-6 (4), 6-2.
ADVERTISEMENT
Article continues below this ad
Besides a masterclass from him, the match also saw Federer in a full-fledged argument. It aroused after he received a time warning from the umpire.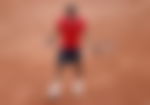 Afterwards, the 20-time Grand Slam champion faced a question regarding the incident in his post-match press conference. According to him, it happened due to "misunderstandings on many levels."
ADVERTISEMENT
Article continues below this ad
Read More: "Still a Little Tricky": Roger Federer Admits He Needs to Improve His Defense After 2R Win Against Marin Cilic at French Open 2021
Roger Federer explains what went down with the chair umpire and Marin Cilic at French Open 2021
At 1-3 in the second, Federer got a time violation warning. Later on, he revealed that he had no idea what had happened at first.
"I tried to understand why you know like I don't stall; I didn't feel like I was making him wait," Federer said.
The Swiss maestro added that he then realized Cilic had been upset with him for quite some time.
It so happened that the 2014 US Open champion once served when Federer was out of position. While the Basel-born felt odd primarily, he understood what it was afterwards.
Hence, he approached the chair umpire and asked him why he did not tell him earlier. Emmanuel Joseph, the chair umpire, responded that he thought Federer knew it already.
The 39-year-old then explained, "I didn't feel like I was playing particularly slow, and with the towels, quite honestly, if I want to go to the towel now, I can't go to the towel anymore."
He continued that he understands playing at the server's pace and does not like to keep his opponent waiting. However, he claimed that Marin decidedly wanted to play faster, and he did not realize it.
Read More: Tennis Twitter Goes Berserk as Roger Federer Engages in Heated Argument with Umpire and Marin Cilic at French Open 2021
Federer still feels new on the new tour
Furthermore, the 2009 French Open champion remembered telling Cilic that he had not played much and has not quite understood the rhythm.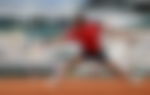 Concluding, Federer said it helped him get going into the match. He also laughed about his lack of events played in post-covid conditions.
"I feel like it was a misunderstanding on many levels, I didn't understand it and figured it out, and I guess I am still just new to the new tour," Federer laughed. "So anyway, it was quite interesting to live through it, but it got a little energy into the match, which I liked."
ADVERTISEMENT
Article continues below this ad
Next up, the Swiss maestro will take on German Dominik Koepfer in the third round. Moreover, he is looking ahead to meeting Serbian World No.1 Novak Djokovic in the quarterfinals.
How far will Federer go at the French Open 2021?
ADVERTISEMENT
Article continues below this ad
Watch This Story: Champions!: Roger Federer, Rafael Nadal, Novak Djokovic, Serena Williams, And Others' Trophy Lift at French Open