Still Not Massively Popular Among Fans, Daniil Medvedev Passes Judgement on Legends Roger Federer and Rafael Nadal – 'How Is This Possible?'
Published 03/17/2023, 4:44 AM EDT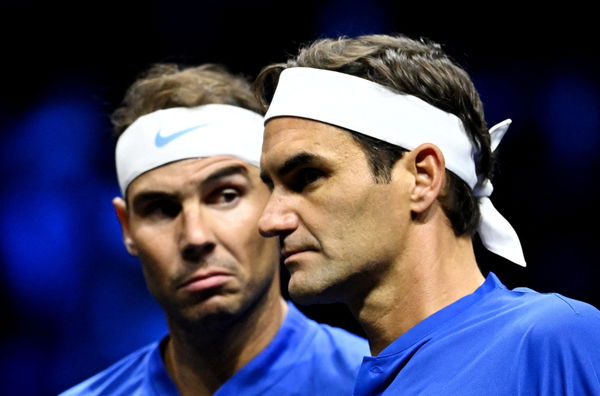 The more you climb, the more people are going to be there to bring you down. And no one knows it better than the players who have achieved the feat of becoming the world no. 1. Be it Novak Djokovic, Roger Federer, Rafael Nadal, or Daniil Medvedev. The Russian player has hit the headlines in recent times because of his rants about the poor quality of the courts at the ongoing Indian Wells. But as a former world no. 1, he found a way to navigate around the hate he gets. However, beloved players like Roger Federer and Rafael Nadal share the same podium as him. Consequently, this led him to give some comments.
The two might have millions of fans around the world. However, there is always something about being the best that does not sit well with the haters.
Roger Federer and Rafael Nadal having haters perplexes Daniil Medvedev
ADVERTISEMENT
Article continues below this ad
The Russian tennis star does not have a huge fanbase, particularly when compared with 'Fedal'. Obviously, this ought to be something that affects tennis players, especially someone who has been a world no. 1. But Medvedev found a way to deal with it. However, what he could not understand is that renowned players like Roger Federer and Rafael Nadal too have haters.
After reaching the semi-finals of the Indian Wells, the player talked about dealing with the negative response from haters. He stated, "This pressure of being No. 1, for sure a lot of haters. And that's normal. Novak has a lot of haters." However, when it came to Nadal and Federer, Medvedev had a different reaction. He stated, "Even Rafa and Roger somehow have them. You're, like, how is this possible? They shouldn't have," he ended with a smile.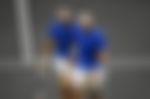 But Medvedev found a lesson in this conundrum. He stated, "That taught me to even less care about this and focus more on myself, on my close people around me, because that's the only way you can stay sane and true to you."
The role of social media has a major role to play in this fan-hater dynamics. Tennis players have received a lot of hate online, which directly and indirectly affects their mental health. And Medvedev is someone who has faced it in reality too.
ADVERTISEMENT
Article continues below this ad
The time when the "kid" inside Medvedev felt demoralized
This year's Australian Open was disheartening for the Russian tennis star. However, in 2022, Medvedev became a victim of crowd bias, as he was in the finals against none other than Rafael Nadal.
The loss was obviously heartbreaking, but it was the crowd's reaction that broke his passion for the sport. A heavily pro-Nadal crowd booed every time Medvedev scored a point. The post-match interview in the court led him to talk about one thing where he stated that the kid in him stopped dreaming. And he vowed to play for himself and to provide for his family. Later on, he clarified he was talking about himself.
ADVERTISEMENT
Article continues below this ad
WATCH THIS STORY: Hilarious Meaning of Roger Federer, Rafael Nadal, Novak Djokovic, and Serena Williams on Urban Dictionary! 
The words have manifested into reality as he has shut his ears to people's reactions. Do you think it is wise for the crowd to demotivate players like this? Or should players have a stronger mindset? Let us know your thoughts below.