'Stop Talking About This': Simona Halep and Stan Wawrinka's Coaches Dismiss Novak Djokovic's Idea
Published 02/07/2021, 11:26 AM EST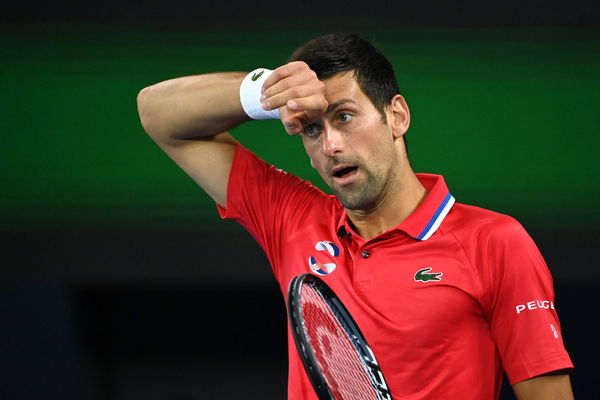 ---
---
Tennis has a set of traditions that are still being followed, but there have been calls to change some of them. For instance, Novak Djokovic is one among many who want the Grand Slams to be reduced to best-of-three sets due to various reasons. However, there are heaps of people who'd rather carry forward the tradition instead of making a change.
ADVERTISEMENT
Article continues below this ad
It is a fiery debate. On one hand, there are people who want to reduce the intensity of the Grand Slams, but there's also a thought that arises; why change something which doesn't require one in the first place? 
Darren Cahill and Daniel Vallverdu take a stance on this debate
ADVERTISEMENT
Article continues below this ad
Darren Cahill is the coach of Simona Halep while Daniel Vallverdu trains Stan Wawrinka. These two top-tier coaches recently informed fans about their take on best-of-three versus best-of-five, and it was actually a reply to one of John McEnroe's new ideas. 
McEnroe suggested he wouldn't bring it down to two-out-of-three or keep it at three-out-of-five either. The 61-year-old American brought up a new plan that includes a ten-point tie-breaker after the fourth set. 
The three-time Wimbledon champion urged to take up this method for the sport to grow, but a couple of high-profile coaches are against it. Here's what Darren Cahill wrote in response:
"Nope. I will always be for normal best of 5 and tiebreak (any type you want) at 6-6 all in the 5th."
The same thought echoed with Daniel Vallverdu as well, who retweeted the post by adding his views. The 34-year-old coach of Wawrinka also took a sly dig at guys like Novak Djokovic and John McEnroe, for demanding unrequired change.
What exactly did Novak Djokovic say about five-setters?
Novak Djokovic is not someone who's emotionally attached to the traditions that the sport carries. Earlier, there were other tournaments where best-of-five sets were being played, but now only the Grand Slams are maintaining it. 
"I am more a proponent of two-out-of-three everywhere, even though of course slams have always been best of five," Djokovic said. "I don't know whether there is a chance at all for it to change."
ADVERTISEMENT
Article continues below this ad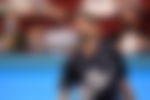 The Serbian added to his statements and said: "I just feel that we have enough tournaments, enough matches during the year. We have the longest season of any sport in the world. Tennis has the longest season from January 1 to end of November."
These are the thoughts of a player who's been competing in the circuit for more than a decade. One could also expect a few of his fellow competitors to voice out in his favor, but there are also others like Rafael Nadal and Dominic Theim who want to respect the tradition and keep playing five-setters. 
ADVERTISEMENT
Article continues below this ad