"Strange Things": Rafael Nadal Reveals an Intriguing Tale of His Ambidexterity
Published 12/26/2020, 7:36 AM EST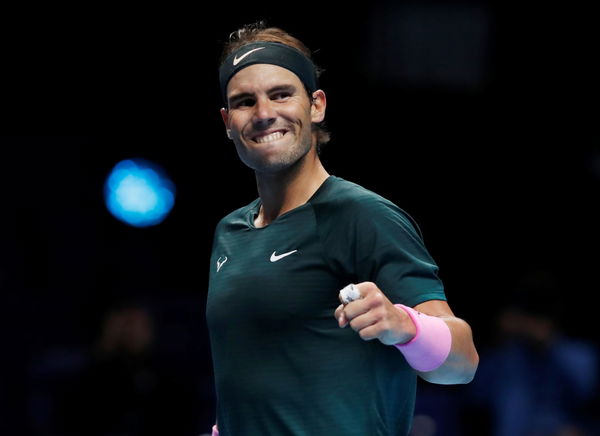 ---
---
Uncle Toni Nadal has always had a very positive impact on Rafael Nadal. The two went on to win a total of 16 Grand Slam titles together, making them the most successful player-coach pair. Recently, in an interview, Rafa revealed an incident of his childhood where Uncle Toni actually made him a left-hander.
ADVERTISEMENT
Article continues below this ad
Only a few know that Nadal was not always a left-hander. Initially, he used to use different hands for different activities making him an ambidextrous person. In the interview, he recalled how Uncle Toni helped him in changing this ability into his strength.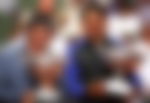 "I played two hands, two setbacks because I started very small and had no strength," began Rafa. "My uncle told me: 'On television do you see many who play everything two-handed?' I answered: 'No.' And he told me: 'Well, you have to do it together.' And it was natural for me to hit the drive with my left. I have more sensitivity with the right for almost everything."
ADVERTISEMENT
Article continues below this ad
Nadal disclosed that he had absolutely no strength in his childhood which forced him to use both his hands. He even revealed that he still had more sensitivity with his right for most of the things. However, after Uncle Toni started coaching him at a very young age, he shifted to one side generating his forehand from his left.
"They are strange things"- Rafael Nadal on his left-right mix-up
Nadal went on and revealed that he still used to play golf with his right. However, he was more comfortable while playing tennis and soccer.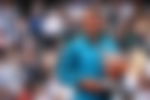 "I also play soccer with the left. To golf, with the forehand, but it's normal because it's like a tennis backhand," added the 34-year-old Spaniard.
In the end, Nadal admitted that they were surely strange things for him too just like everyone else.
"The rest is true that they are strange things," concluded the World No.2 Nadal.
After winning his 20th Grand Slam title in 2020, Nadal will surely be eyeing the Australian Open 2021 title. Rafa has not won the Australian Open since 2009 and it will be a golden opportunity for him to go past Roger Federer in the Grand Slam tally. Fans too have high expectations from him. Will Rafa be able to begin his 2021 season on a high note at Melbourne?
ADVERTISEMENT
Article continues below this ad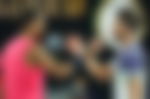 ADVERTISEMENT
Article continues below this ad