"Strongest Player Ever": Former Player Puts Novak Djokovic Ahead of Roger Federer and Rafael Nadal
Published 10/05/2021, 3:18 PM EDT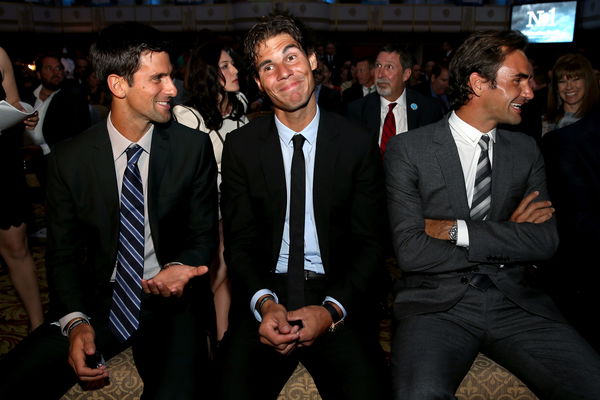 ---
---
The 'Big 3' debate is tennis's version of the chicken or the egg question. Everyone has their opinion and the debate will forever continue about who is the best amongst Novak Djokovic, Rafael Nadal, and Roger Federer in men's tennis.
ADVERTISEMENT
Article continues below this ad
The upcoming youngsters have managed to make their mark on the ATP tour over the past few years. However, most fans of the sport are still focused on the Big 3 as they try to predict who will end up winning more slams.
ADVERTISEMENT
Article continues below this ad
Paolo Bertolucci hails Novak Djokovic as the strongest of the Big-3
Going by performances at Grand Slams over the past few years, both Djokovic and Nadal were ahead of Federer. Even though the Swiss Maestro came close to winning his 21st slam at Wimbledon couple of years ago, Djokovic's resilience proved too much for him in the end.
Especially this year, the Serb has been exceptional form throughout the season as he won three out of four majors and also won a title in-front of his home-crowd at Belgrade-2 event.
Talking about Djokovic's dominance over the last few years at slams, former Italian Davis Cup winner and player Paolo Bertolucci lauded the Serb and called him the strongest of the Big-3.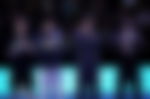 Watch this story: Alexander Zverev, John McEnroe, and Other Top Tennis Stars Fun Moments at Laver Cup 2021
"The Djokovic of 2013 and of the last year and a half is the strongest player ever. He and Nadal are able to keep mental and competitive rhythms that I would not have managed even five minutes. But how do they do it? I envy and admire them", said Bertolucci.
"Federer is tennis" – Bertolucci says he is a fan of the Swiss Maestro
The former Italian Davis Cup captain also lauded Roger Federer and said that everyone is a Federer fan. He recognized the iconic stature that Roger holds and equated him to tennis itself.
"Federer is tennis, we are all Federer fans", the Italian said. Also, Bertolucci praised all three of them for their modesty despite being the greatest players of all time in men's singles tennis.
ADVERTISEMENT
Article continues below this ad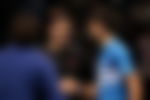 "They know the past of their sport and respect it. You can meet them at dinner, if you cross them they come to greet you, they know who you are and what you did and have a chat with you. It is a sign of education, but also of historical culture and modesty," concluded Paolo Bertolucci.
With Novak Djokovic heading the pack currently in terms of form, both Nadal and Federer are looking to make a strong comeback at majors next year to compete against the Serb.
ADVERTISEMENT
Article continues below this ad
When the Big-3 comes back in 2022 along with the current stream of young talent, the ATP tour sure promises to be full of entertainment.