"Such a Rare Illness": Doctor Describes Rafael Nadal's Foot Syndrome Causing US Open 2021 Withdrawal
Published 08/21/2021, 1:58 AM EDT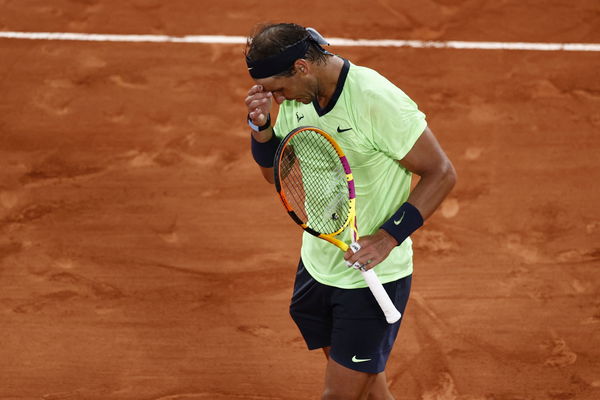 ---
---
While tennis entertainment continues, courtesy of the Western and Southern Open, fans' attention was drawn to some heartbreaking news. Rafael Nadal announced his withdrawal from the forthcoming US Open, retiring from the rest of the 2021 season, citing injury concerns. His news took the internet by storm as fans lied in disbelief, devastated over the unacceptable turn of events.
ADVERTISEMENT
Article continues below this ad
Unfortunately, it's been an injury-riddled season for Rafael Nadal, leaving him with few to no appearances all year round. Early on in his campaign, he faced a back injury, followed by a daunting left foot mishap that saw him miss out on the 2021 Wimbledon Championship and the 2020 Tokyo Olympics.
ADVERTISEMENT
Article continues below this ad
Even as he returned to court after a two-month-long sabbatical, his foot came back to haunt him at the Citi Open. Hence, he further withdrew from the National Bank Open and the Cincinnati tournament a little before bidding goodbye to his 2021 season altogether. However, as fans now lie in disparity, they take a deeper dive into understanding Nadal's rare foot injury, courtesy of a renowned foot doctor.
The Müller-Weiss Syndrome and what it is
Rafael Nadal's struggles with his foot aren't new to him. The former World No. 1 faced similar turmoil back in 2005 as well. Notably, he suffers from a rare foot condition called Müller-Weiss Syndrome. In a newly emerged video, Doctor turned YouTuber, Dr. Zach said, "It's a rare illness."
Giving fans further insight, he took to his YouTube channel. Named the three major causes of the injury – acute trauma, excessive force overtime, and a developmental abnormality that is not dealt with at birth.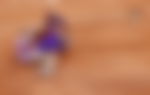 He also explained how Müller-Weiss is a progressive and prolonged disease, which means that it aggravates with growing age. Hence, treating it this time around will be challenging for the maestro.
Foot Doctor Zach suggests that Nadal will require to be on a month of bed rest. He explained the importance of constantly tracking the progress and even picking the right pair of footwear as well.
WATCH THIS STORY: Rafael Nadal's Top-Five Worst Injuries
Rafael Nadal makes unfortunate announcement
Earlier this month, Rafael Nadal returned to on-court action in his vintage style. Playing in the first round of the tournament, he showed exuberant confidence and a desperateness to win. However, despite being mentally prepared, his body didn't support him physically. Halfway through his second-round match, fans saw Nadal limping on-court, raising eyebrows over his future on the tour.
Notably, the worse came true as Rafael Nadal ended his season in a video message. He said, "I am very sorry to announce that I won't be able to keep playing tennis during the 2021 season. But as you know, I have been suffering too much with my foot for the last year now, and I missed a lot of important events for me."
ADVERTISEMENT
Article continues below this ad
However, in a test of his character and determination, the 35-year-old is sure of a comeback. He said, "It's the same injury I am having since 2005. In that moment the doctors were very negative about my future career, but honestly, I was able to have a career I never dreamed about, so I am confident I will recover again."
ADVERTISEMENT
Article continues below this ad
Rafael Nadal's withdrawal gave rise to rumors of retirement. No doubt, the future does seem uncertain, but history is witness, nothing is impossible for the Spanish maestro. Regardless, fans are sure that neither return nor exit will tarnish the legacy the 'G.O.A.T' has created.