'Superbrat' John McEnroe Once Made a Derisive Mockery of His Arch-Rival Over a Personal Chris Evert Revelation – 'Airing Some Dirty Laundry'
Published 12/17/2022, 8:50 AM EST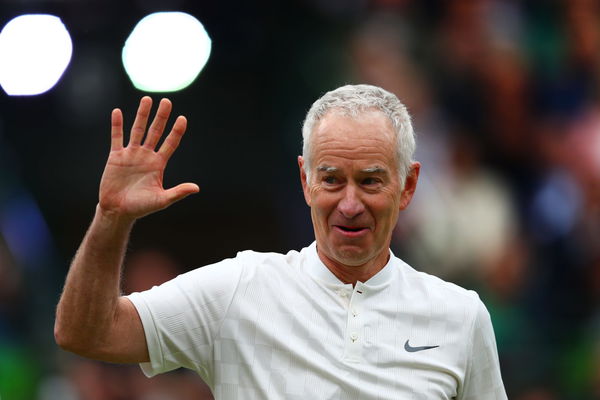 Over the years, the weightage of the term rivalry seems to have faded. Earlier it used to be fierce and, at times, dirty as well. Then came the phase of modern-day legends like Federer and Nadal, who had the intensity in the game but were too nice to each other. On the other hand, the old rivals like John McEnroe and Jimmy Connors still have it in them.
Even after many years of retirement, the legendary rivals have not come to close terms. When Connors revealed something big regarding his relationship with Chris Evert, McEnroe was quick to slam him for getting dirty. Here's what happened.
ADVERTISEMENT
Article continues below this ad
John McEnroe slammed Jimmy Connors for his revelation regarding Chris Evert
Back in their early playing days, Evert and Connors were in a long-term relationship. Everything seemed to be great, and they were about to get married as well. However, things fell apart, and they separated. Later Chris Evert went on to marry John Lloyd.
While the world has moved on, Connors reignited the debate by revealing that Evert had an abortion against his will as the two separated later. Considering the information as an unnecessary attack on Evert, John McEnroe called out the American Jimmy Connors.
"That part about Chrissie was the revelation of the book to me. Whoah! Whoops! Airing some dirty laundry. If I ever do another one, hopefully, I won't have to sell them that way. That's his decision. Jimmy, he marches to the beat of his own drum," McEnroe said.
Ever also expressed her shock over and disappointment that Connors decided to reveal the information without her knowledge.
The rivalry between McEnroe and Connors
Compatriots John McEnroe and Jimmy Connors were arch-rivals in their playing days. Both were top performers and always gave entertaining and tough matches. Their rivalry was always heated up and the two also had feuds on the court.
ADVERTISEMENT
Article continues below this ad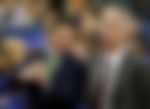 Talking about their record, the two face each other 32 times. Out of this, McEnroe won 20 while Connors managed to win 14. John McEnroe retired with seven Grand Slam titles to his name while Connors ended his career with eight Majors.
WATCH THIS STORY: John McEnroe, Boris Becker, and Others in the Most Shocking Moments of Wimbledon Championships
ADVERTISEMENT
Article continues below this ad
What is your favorite McEnroe vs Connors moment? Let us know in the comments.
Edited By: Akash Pandhare