Taylor Fritz, Who Plays a Prominent Role in Netflix's Tennis Show, Reveals the Dire State of Tennis in America – 'That Would Never Happen..'
Published 12/22/2022, 8:20 AM EST

Follow Us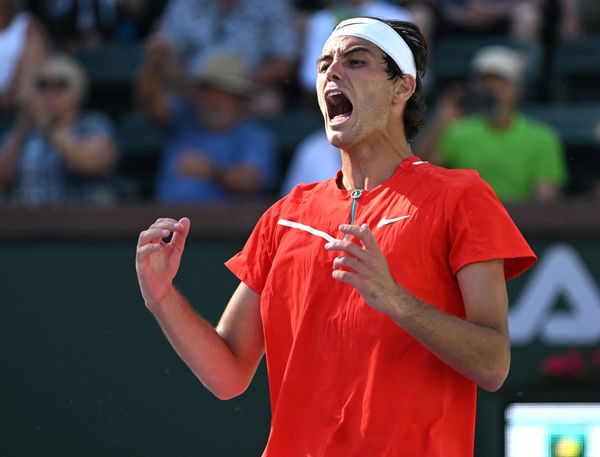 Taylor Fritz, the American tennis player, is dedicated to providing Netflix and his followers with an accurate portrayal of himself. Tennis enthusiasts eagerly await their first peek at the Netflix documentary series 'Break Point'. However, Fritz had some accurate claims surrounding the popularity of tennis in the United States.
The docuseries follows the life of controversial tennis players like Taylor Fritz, Nick Kyrgios and other top tennis competitors. The viewers can have a look inside their lives as they compete in difficult Grand Slam matches and tournaments worldwide.
Taylor Fritz shares an accurate description of tennis in the United States
ADVERTISEMENT
Article continues below this ad
As some tennis veterans approach the conclusion of their careers, the young generation has the chance to reclaim the spotlight. Break Point spent an entire year with these sportsmen, following them as they compete on the ATP and WTA worldwide tours. Viewers can also catch private off-court moments and jubilant wins. According to the Sydney Morning Herald, the Californian tennis star expressed excitement about what the series might be able to do for tennis, especially in the United States.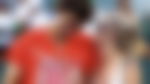 Netflix users can witness a behind-the-scenes look at some of the world's top tennis players' rigorous lives. The Miami resident also added, "What a lot of people don't understand is that, in the US, tennis is very unknown. We always have a joke when we come to Europe. We're out doing stuff, and someone recognizes me and asks for a picture. I'll say, 'That would never happen in the US'."
ADVERTISEMENT
Article continues below this ad
Fans are looking forward to the Netflix sports documentary series on the world of professional tennis. The first five episodes of Break Point will be accessible on Netflix, three days before the beginning of the Australian Open on January 16, 2023.
Netflix tries to revamp tennis for its American viewers with the new docu-series
Fans believe that Break Point will have a completely different feel because of the characters. They are awed by the way the tennis season is portrayed in the series. It seems unlikely that the new series can replicate the effect of 'Drive To Survive'. The main reason is how congested the sports-doc industry has become. Netflix has claimed that the pandemic-related surge in streaming services has subsided significantly less.
ADVERTISEMENT
Article continues below this ad
Watch this story: When Roger Federer toyed with his opponent so badly, he asked for advice from Andre Agassi in the crowd Wimbledon championships
The fourth season of 'Drive to Survive', launched in March. It drew the show's highest audience ratings yet. The show also made it onto Netflix's top 10 TV lists in more than 50 countries. The series boosted interest in Formula One racing. Let us know what you think about Fritz and his role in the new Netflix series in your comments below.