"Tears Come On My Eyes": When Novak Djokovic Showered Praises On Fans in a Throwback Video
Published 04/26/2021, 6:13 PM EDT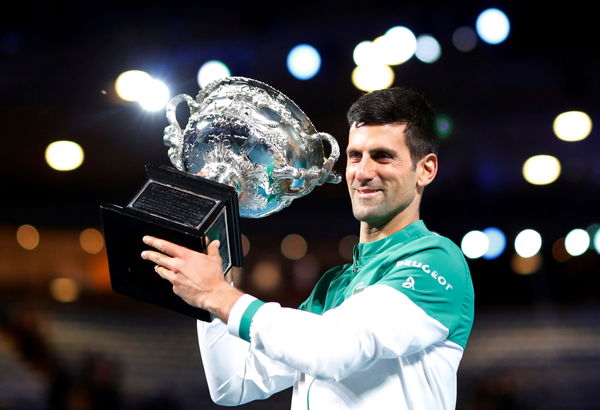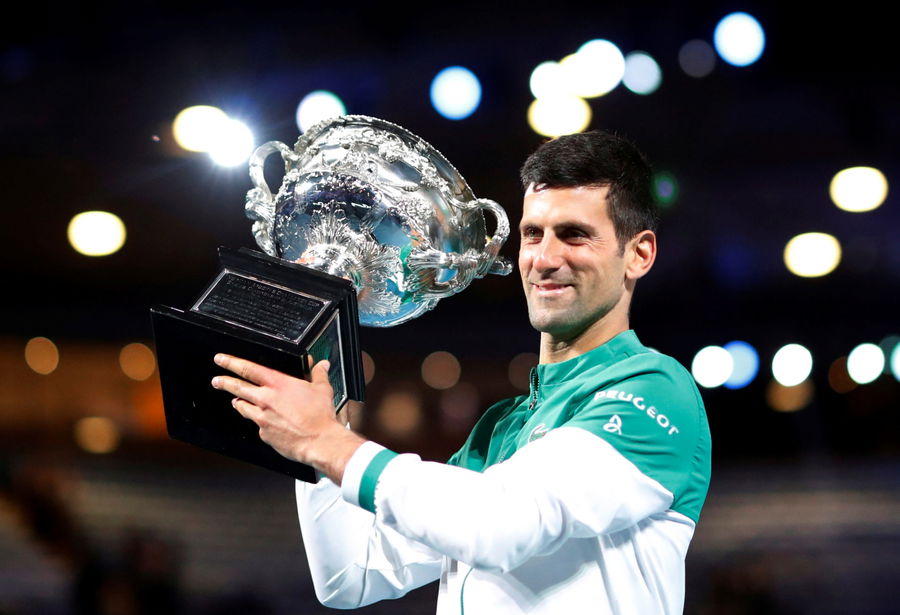 ---
---
World number one Novak Djokovic, who recently lost to Aslan Karatsev in the Serbia Open semi-finals, has always maintained an affectionate relationship with his fans all over the world. The Serb's popularity rose multi-fold post an incredible 2011 season.
ADVERTISEMENT
Article continues below this ad
The Serb's on-court attitude was a revelation. Tennis is a sport that can make players go bonkers over a point, and the players who made it to the top before him had a calm demeanor. 
The rise of Djokovic to the number one ranking proved that one can have an emotional outburst during a match and not let it affect the match's outcome.
ADVERTISEMENT
Article continues below this ad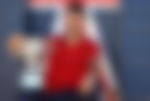 Novak Djokovic heaps praise on his fans in a throwback video
While Djokovic's aggression on-court also made him a subject of intense scrutiny, it also earned him a loyal set of fans who would defend their idol at every moment. 
Interacting with a group of fans online, Novak Djokovic talked about the love of his fans and how they were an inspiration to him. The interaction happened during the 2012 Dubai Open, where he lost in the semi-finals to Andy Murray.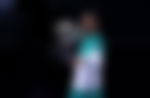 "My inspiration is all of you. All of you who appreciate what I do who follow me and bring me a lot of support and a lot of joy," said a fairly young Djokovic.
"Who's your inspiration"
"My inspiration? My inspiration is all of you"
I was so nervous on this google hangouts Q&A but Novak took his time to answer beautifully and made sure we felt comfortable. He makes time for all his fans, that to me is amazing. #NoleFamDay @DjokerNole pic.twitter.com/aYqlnRYfzq

— Raiyan Rafiq (@NovakDjokerFans) April 25, 2021
The rise of Djokovic in men's tennis is an inspiration to many
When the Novak Djokovic phenomenon burst into the scene post-2010, the vibe was contagious. Fans felt connected to the Serb by how he dominated men's tennis after critics ridiculed him to be undeserving of winning a grand slam.
The Serb also got a bit emotional talking about the love and support from his fans across social media platforms during the interaction.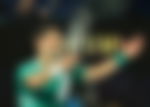 "Tears come on my eyes every time I see them because there are people who really follow me and sincerely support me. So that's my inspiration. It's something that keeps me going and obvious love for the sport," Djokovic said.
ADVERTISEMENT
Article continues below this ad
From being called a player who always makes it to the final four in a grand slam before losing out in the finals to dominating both Roger Federer and Rafael Nadal at almost all the grand slams, Djokovic remains an inspiration to many. 
His style of play can be an inspiration to any youngster who wants to play the sport at a professional level.
ADVERTISEMENT
Article continues below this ad