Tennis Fans Get Emotional to Rafael Nadal and Roger Federer's Video at Laver Cup
Published 09/25/2021, 3:02 PM EDT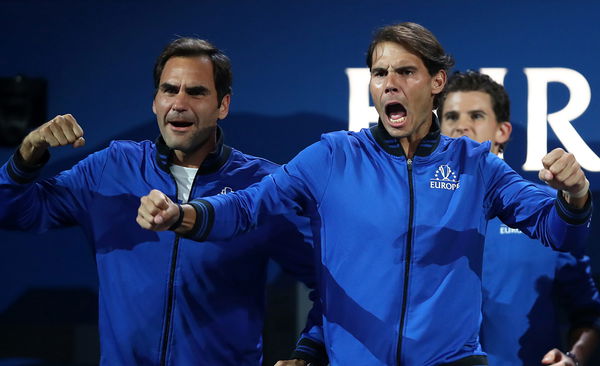 Rafael Nadal is among the greatest tennis player of all time with 20 grand slam titles. Recently, the Spaniard launched his documentary called Rafa Nadal Academy by Movistar. The show comprises of documentary series and podcast sessions. An old clipping from Laver Cup 2018 went viral after the launch of the show.  Rafael Nadal and Roger Federer were spotted having some fun with Team Europe.
Fans reaction on the funny video
ADVERTISEMENT
Article continues below this ad
At the Laver Cup 2018, Roger Federer and Rafael Nadal were an integral part of Team Europe. Nadal encouraged all the members from Team Europe to sign on a t-shirt. The exclusive t-shirt was for Rafa Nadal Museum. The top tennis players who signed the special t-shirt were Alexander Zverev, Stefanos Tsitsipas, Fabio Fognini along with Roger and Rafael.
While, on the other hand, fans reaction on the priceless video is hilarious. As Nadal signed with his right hand, one tweet read "biggest scam in history that Nadal is actually born right handed but plays tennis left handed". There were a lot of tweets regarding this as very less people might be familiar with this fact. " Moreover, Someone wrote," Another tee shirt idea! COME ON, Museum!"
A die hard tennis fan tweeted saying," Time to re-watch this video thirty more time,bye." Apart from this there were also some wholesome comments. People have been missing Federer and Nadal as the duo hasn't been playing for a while. A lot of tweets were regarding how the fans badly miss them and wants to see them in action again.
ADVERTISEMENT
Article continues below this ad
In the video, Rafael Nadal looked really pumped and excited. Nadal was constantly cheering the player who was signing the t-shirt. Fans were extremely happy to witness all the top tennis players under a single roof.
Rafael Nadal Injury update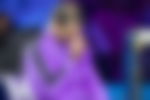 The 20-time grand slam champion has been struggling with his foot injury since French open 2021. The former world number decided to withdraw his name for the rest of the season including Wimbledon and US Open. However, Toni Nadal recently said that the Spaniard is recovering and will return to Australian open 2022.
ADVERTISEMENT
Article continues below this ad