Tennis Legend Calls Daniil Medvedev 'Toughest Opponent' for Novak Djokovic at Australian Open 2021 Finals
Published 02/20/2021, 5:00 AM EST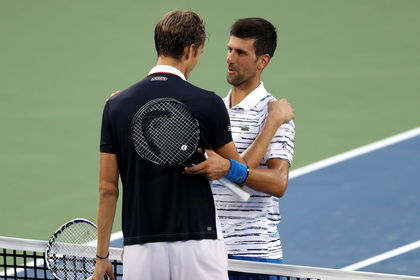 ---
---
The two-time Grand Slam finalist Daniil Medvedev will challenge the 17 majors champion, Novak Djokovic, in the Australian Open 2021 Final. For this bout, the retired German professional Boris Becker believes that the match couldn't be any better.
ADVERTISEMENT
Article continues below this ad
Undoubtedly, the 25-year-old Russian is playing the best tennis of his career so far. Presently, he is on a 20-match winning streak that includes 12 against the Top 10.
All the more, Daniil Medvedev has already stolen the ATP Cup title that the Serbian was defending this year. Further ahead, he has the best chances to fail yet another title-defense of Novak Djokovic.
ADVERTISEMENT
Article continues below this ad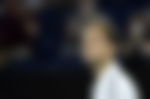 Why Daniil Medvedev is a tough opponent for Novak Djokovic to beat?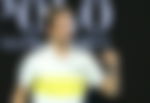 The six-time Grand Slam champion claimed that the Russian's unpredictability and consistency are unparalleled. And that quality puts Daniil ahead of all the others who could have faced the Serb.
"If you had asked Djokovic who would have preferred to play in the final," Becker said. "Tsitsipas would have told you Medvedev plays too unpredictable and has an incredible winning streak."
Although the Russian will face the man who has won the title more than any player. This is the only big blow for Daniil's odds in the Australian Open 2021 Final.
"He is the most fashionable player right now," he added. "But in front of him is the eight-time winner of the Australian tournament."
However, Becker confirms that only the 2020 ATP Finals winner can play toe-to-toe against the 33-year-old Serbian. And while he might not have the odds in his favor, but he sure has the game to beat anyone.
"Novak Djokovic is the top seed for the title," Becker concluded. "But Medvedev is the most difficult opponent that the Serb could have in the final."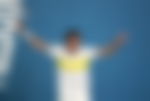 Can Medvedev break Djokovic's clean record in Melbourne Park?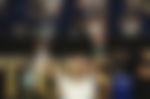 Notably, the Serbian World No. 1 has played eight finals in Melbourne Park and has never lost any. Moreover, Djokovic is eager to get closer to the 20 Grand Slam mark of Roger Federer and Rafael Nadal.
ADVERTISEMENT
Article continues below this ad
Thus, for Medvedev to hamper Novak's dreams, it will require something special from the Russian. But considering the last few months, everything he is touching is turning to gold.
Hence, one can inarguably agree with the German legend that this is the best match-up for an Australian Open final. Hopefully, the two will fight till the last breath and the better man that day will emerge as the winner.
Who are you siding with, Djokovic or Medvedev?
ADVERTISEMENT
Article continues below this ad