Tennis Legend Rod Laver Leaves Out Rafael Nadal From GOAT Debate, Says Djokovic Is Up With Federer
Published 06/17/2021, 2:10 AM EDT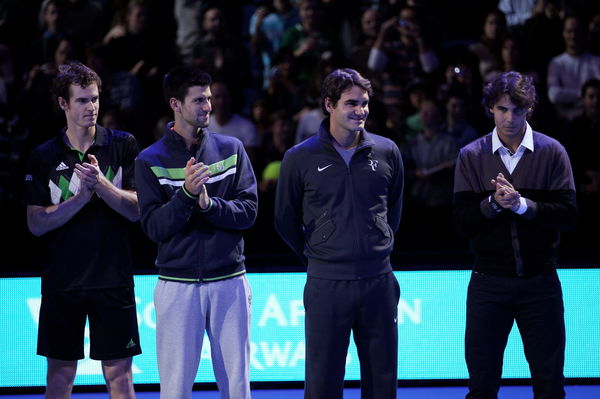 ---
---
After winning his 19th Grand Slam title at French Open 2021, Novak Djokovic again breathed new life into the GOAT debate. He now stands only a Slam away from Roger Federer and Rafael Nadal's career haul.
ADVERTISEMENT
Article continues below this ad
Moreover, the Serb also completed the Career Slam for the second time in Paris. This means that he has won all four major titles at least twice, a feat only Australian legends Roy Emerson and Rod Laver have achieved. Interestingly, the legend Rod Laver himself opened up on the GOAT debate. Does he now think that Djokovic is the greatest of all time?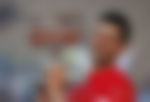 WATCH: The Magnificent Homecoming of Novak Djokovic Following His Historic Win at French Open 2021
ADVERTISEMENT
Article continues below this ad
Laver on the GOAT debate between Federer, Novak Djokovic, and Rafael Nadal
First and foremost, only Laver can speak about the magnitude of work required to achieve two Career Slams. The 82-year-old explained that while he did it as both an amateur and a pro, he does not remember which one was harder. However, on the subject of Djokovic, the 11-time Grand Slam champion feels thrilled. 
"He likes the challenge that is always there. That's what he thrives on. Not very often does he find himself unable to play his best tennis," Laver said. "He's a different player. Mentally, he's strong. A game or two down in the fifth doesn't mean anything to him. He keeps battling on."
Moreover, adding to the GOAT debate, Laver stated that although he favored Federer, one cannot ignore Djokovic. He also insisted that the Serb undoubtedly belongs in the book of the greats.
Watch this story: When Novak Djokovic Called Roger Federer and Rafael Nadal the Goat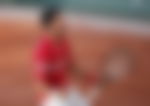 "A lot of people, including myself, think that Federer is the best ever at the moment," he said. "But Novak's compiling a big record, so you've got to look at his career. You have to put him in that group with the greatest players. He has to be up there."
ADVERTISEMENT
Article continues below this ad
What's interesting is that the 34-year-old is looking forward to breaking all tennis records. And for now, Djokovic has all eyes on attaining the ultimate tennis achievement, the Calendar Slam.
Also, with Federer's rusty performances and Nadal's doubts over participation, Djokovic stands at a good chance at Wimbledon. The question is, can he equal the 20 Grand Slam titles record with the Swiss and the Spaniard in Wimbledon? If he does, he will make the most complicated debate in tennis even harder.
ADVERTISEMENT
Article continues below this ad
Also Read: Can Roger Federer Still Win His 21st Slam at Wimbledon Championships 2021?