"Tennis Will Be in a Very Tough Position": Nick Kyrgios on Roger Federer, Rafael Nadal and Novak Djokovic's Retirement
Published 09/26/2021, 9:00 AM EDT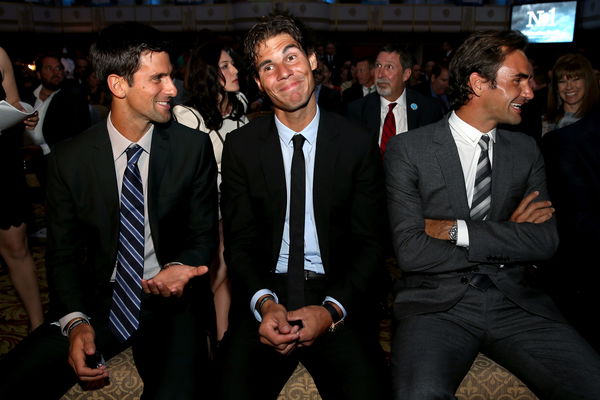 Team World's Nick Kyrgios suffered a humiliating defeat at the hands of Stefanos Tsitsipas on the second day of the Laver Cup 2021. The Greek player thrashed him in straight sets in the presence of Roger Federer and Andy Roddick, who were watching the match from the stands. The final scoreline of the match was 6-3, 6-4.
In the post-match press conference, Kyrgios talked about the future scenario when Roger Federer, Rafael Nadal, and Novak Djokovic will leave the sport. He believes that tennis will be in a very difficult position when such a thing will take place.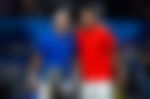 "I think for the sport it's so crucial, because I think when Federer, Nadal, Djokovic will eventually leave the sport, they are human, they are old, I think tennis will be in a very tough position marketing-wise. I think fans, we will lose a lot of fans," said Kyrgios in the press conference.
Kyrgios stated that the 'Big Three' are getting older day by day and one day they will have to bid goodbye to the sport. He even mentioned that tennis will lose a lot of fans after their departure.
Watch This Story: How Roger Federer, Rafael Nadal, Novak Djokovic, Serena Williams, and Others Travel
Roger Federer and Rafael Nadal have already ended their 2021 tennis season
Even though Federer is enjoying live action at the Laver Cup 2021, he will not play any more matches in 2021. He is about to undergo a knee surgery soon and thus, decided to end his 2021 season with immediate effect.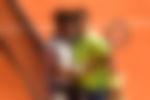 Similarly, Nadal announced that he would not be featuring in any more matches in the 2021 tennis season. He is currently recovering from a foot injury and thus, will not be playing until he becomes fully fit again.
On the other hand, Djokovic is likely to play at the Indian Wells Masters 2021. Even though he lost at the US Open 2021 finals, fans still have huge expectations from him. Will he be able to end the year as World No.1 player?