'Terrible Drop Shot': Rafael Nadal Rates His First-Set Tiebreaker Against Adrian Mannarino at Australian Open 2022
Published 01/23/2022, 7:33 AM EST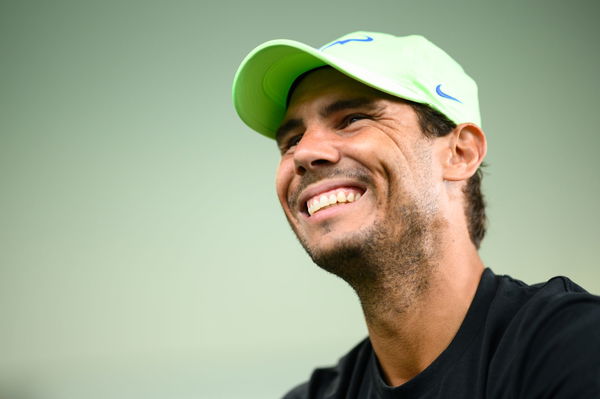 20-time Grand Slam champion Rafael Nadal had a very tricky fourth-round match today against Adrian Mannarino at the Australian Open. Eventually, the Spaniard won the match in straight sets, but the first set was full of some scintillating tennis. 
The first set had a tie-break, which was possibly one of the longest tie-breaks in the Australian Open's history. Certainly, it was Nadal's longest ever tie-break. Speaking about it, Nadal had some interesting things to say about the whole match.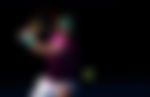 Rafael Nadal plays his longest ever tie break against Mannarino
ADVERTISEMENT
Article continues below this ad
Former World no.1, Rafael Nadal beat Adrian Mannarino by 7-6,6-2,6-2 and through to the quarter-final. The scoreline looks simple enough for many people, however, that was not the case in the first set. Nadal had to bring his best tennis to beat the French man by 16-14 in the first set tie-break. Incidentally, this was Rafa's longest ever tie-break, which lasted 28 minutes. 
"I don't know the time, (laughs), obviously… The tie-break had little bit of everything… My serve didn't work that well at the end of that tie-break… I was lucky in some balls without a doubt, even in the last one… Terrible drop shot that I did," Rafa said some honest words after his match. 
Rafa also talked about the difficulties he faced in his match against Mannarino. He said, "Honestly, the ball of Adriano was coming very difficult today… I thought that with this warm condition when I gonna hit my forehand topspin against his forehand, he gonna have more trouble… but was not that case… He was hitting the ball very clean, very fast."
Rafa also used his sliced backhand against Mannarino's low balls with a good effect. After the first set, Rafa figured out the Frenchman's game and was on cruise control to clinch the second and third set to win the match. 
Rafa faces a tough battle in the quarter-final
ADVERTISEMENT
Article continues below this ad
The great Spaniard will now face the young southpaw from Canada, Denis Shapovalov in the quarter-finals of the Australian Open. Earlier, Denis caused a huge upset in the fourth round when he beat the No.3 seed Alexander Zverev in straight sets. The Canadian won the match by 6-3,7-6,6-3 in 2 hours and 21 minutes. 
The match-up between Rafa and Denis will be exciting for many tennis fans around the world. Denis has never beaten Rafa in his career, so he will definitely try to change that. Meanwhile, Rafa will be eying for his 21st Grand Slam title and if he beats Denis, he will get much closer to that milestone. 
ADVERTISEMENT
Article continues below this ad
Will Rafa win his 21st Grand Slam title in Australia? Let us know in the comments.
Watch This Story: 5 Rafael Nadal shots that made commentators go wild in Australian Open 2022