'That's an All-Different Animal' – Serena Williams' Junior Coach Makes Giant Carlos Alcaraz Comparison With the Likes of Andre Agassi, Roger Federer, Rafael Nadal, and Novak Djokovic
Published 05/15/2022, 5:40 AM EDT

Follow Us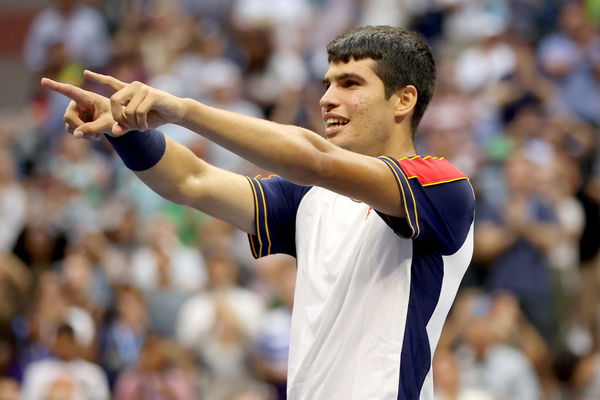 With his majestic form in place, Carlos Alcaraz has been receiving the utmost attention from the tennis community. Winning title after title and beating the biggest names in the sport, Alcaraz, at just 19 years of age, is on the verge of entering the top-5 of ATP singles rankings. Looking at his form since the Miami Open, tennis experts and coaches have been giving their views on the Spaniard.
The recent coach to be added to this list is Venus and Serena Williams's former mentor, Rick Macci. The seven-time USPTA national coach of the year has a major portfolio to his name.
Apart from being a top-of-the-line coach, Rick Macci is also an avid Youtuber. The 67-year-old regularly takes to his YouTube account, putting up videos related to coaching, and his takes on different players. Recently, he uploaded a video giving his take on the latest Spanish sensation Carlos Alcaraz.
ADVERTISEMENT
Article continues below this ad
Rick Macci goes all praise for Carlos Alcaraz
Praising Alcaraz throughout, Macci gave out a larger-than-life statement that instantly caught everyone's eye. The statement was undoubtedly the biggest compliment that the Spaniard must have ever received.
According to Macci, the game of Alcaraz is a combination of tennis legends Andre Agassi, Roger Federer, Rafael Nadal, and Novak Djokovic.
"I look at him as a combination of Agassi, Federer, Nadal, and the Djoker. I look at him as wrapped all four of those in one."
Giving a statement of this magnitude undoubtedly required the biggest justification possible and the fabulous coach was quite well aware of it.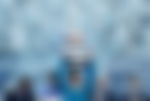 From Agassi, Rick took the technical part. As per Macci, Carlos possesses a technique that is similar to Agassi. Analyzing Carlos' game, Macci pointed out that the young Spaniard's stroke is similar to Agassi.
"Agassi technically. There are a lot of common threads. Taking the ball early, compact strokes, very explosive," Macci revealed.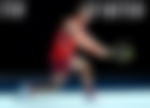 The similarity between Nadal and Alcaraz
Going further, Macci started comparing Alcaraz with his legendary Spanish counterpart Rafael Nadal. So far, Alcaraz is largely known for his patient and consistency in his game. Macci feels no different.
ADVERTISEMENT
Article continues below this ad
Comparing the two, Macci asserted that like Nadal, Carlos also has a level of patience, steadiness, and consistency in his game. He also admitted that Carlos is capable of playing long rallies with utmost comfort.
"He's cut from the same cloth as Rafa. If he has to play patient and steady. If you want to play 30 balls, no problem. You'll play 31. But the difference with Carlos is the quality. The quality of his consistency. It's one thing to be consistent. But to do it at 50, 60, 70, 80 miles an hour, 10 times in a row, that's an all-different animal."
Watch this story- Re-living the epic US Open debut of the legendary Venus Williams 
ADVERTISEMENT
Article continues below this ad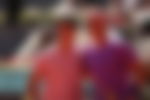 Carlos has kicked off his clay court season on the strongest note. Winning Barcelona and Madrid, Carlos has withdrawn from Rome to prepare better for Roland Garros. With Roland Garros just a week away, it would be a delight to see if Carlos is able to continue his magical run in Paris. Seeing the records, it wouldn't be wrong to say that he is undoubtedly one of the top contenders to claim the title.