"The Impact That Roger Had in Tennis…": Former Doubles No.1 Picks Roger Federer as the 'G.O.A.T.'
Published 08/26/2021, 12:49 AM EDT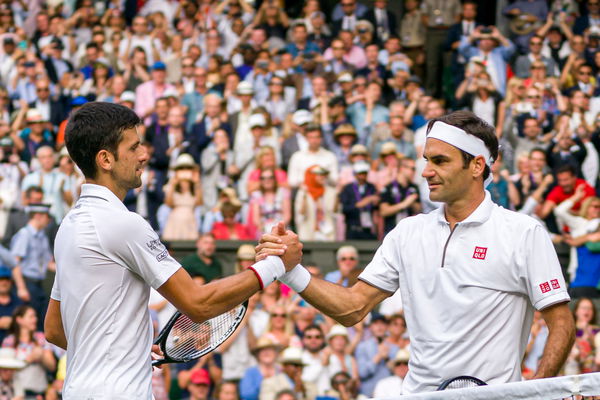 ---
---
The world prepares for entertainment galore as tennis action moves to the streets of New York. However, as some of the best in the sport gear up for battle, fans reminisce about the absence of a few greats. Notably, two-thirds of the 'big 3', Roger Federer and Rafael Nadal have withdrawn from the US Open 2021. Hence, with Novak Djokovic the only one remaining in the tournament, fans wonder what this means for the 'G.O.A.T' debate.
ADVERTISEMENT
Article continues below this ad
The conversation over who the greatest player of all time is has dominated tennis talk for over a decade now. However, unlike fans, former doubles No. 1 Nicolas Mahut has made a clear pick.
ADVERTISEMENT
Article continues below this ad
Legacy over stats
Picking a winner for himself, Nicolas was both unbiased and analytical. He praised the two legends, Novak and Roger, equally, using one's records to back him and another's sheers greatness to come to his aid. Notably, even as he admitted that the facts lie in Novak's favor and he might be the best statically, he states nothing can surpass Roger and the influence he's had in the game.
He said, "Based on the record, it is obvious that Djokovic would become one if he is not already. he has more weeks as world Number 1, he will have the most Grand Slams or will be at least tied. The face-off with Federer and Nadal, it is positive against both. If we just look at the numbers and statistics, obviously in terms of the charts, it is Djokovic who would be the biggest. Now, is that it?"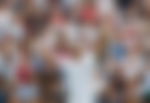 "I think that there is also an element of emotion, of subjectivity on this subject. When we talk about tennis, the greatest, there is emotion that comes into play and necessarily that the impact that a Roger has had on tennis will be more important than Novak's," he concluded, making his stand clear.
Watch this story: How Roger Federer, Rafael Nadal, Novak Djokovic, Serena Williams, and Others Travel
It's been tough for Roger Federer
ADVERTISEMENT
Article continues below this ad
Not all might agree with Nicolas' stand, but regardless, any true sports lover would share the hurt and disappointment over Roger's recent outings. The 20-time Grand Slam champion is slowly seeing his career wind down, with retirement rumors dominating the conversation. His return from rehab at the 2021 Wimbledon Championship won hearts all around the globe. However, the manner of his exit turned twice as many heads.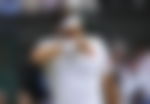 For the first time in his Wimbledon career, Roger Federer was bagled out of the tournament. Ever since, the Swiss maestro has not returned to the court. Hopeful fans had their prayers set for the US Open, but sadly, citing injury concerns yet again, Roger was accompanied by Rafael Nadal in announcing his withdrawal from the rest of the 2021 season.
ADVERTISEMENT
Article continues below this ad
The past couple of seasons have given rise to speculations of a retirement. Is this it for Roger Federer? Will he increase his tally to 21 Grand Slams next season or is it time to hang his boots? Desperate, disgruntled, and disappointed fans wait to find out.