'There Is No Fair Decision' – French Open Director Reacts to Wimbledon's Ban on Russian Players
Published 05/13/2022, 8:56 AM EDT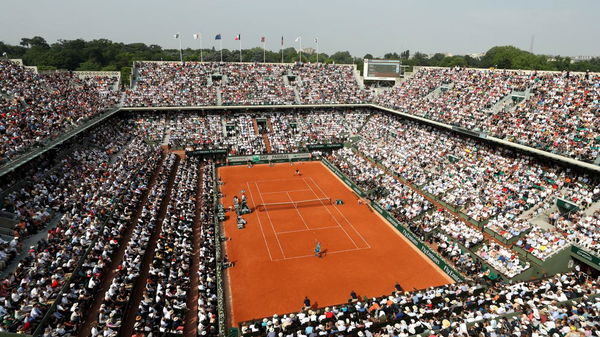 There is a lot of bustle around Russian and Belarusian players getting banned from Wimbledon this year. A lot of players have expressed their views either in favor of it or against it. The ATP and WTA are allowing the players to play under neutral flags, but Wimbledon has banned the players from competing this year. The French Open, however, didn't place any regulations but tournament director Amelie Mauresmo made the tournament's stance clear on certain issues.
Director of French Open on the participation of players
ADVERTISEMENT
Article continues below this ad
The Roland Garros will be starting on the 22nd of May and there had been continuous discussions about its stance on the Russian and Belarusian players. Director Amelie Mauresmo, came up with a straight-forward statement and has allowed the players to compete under neutral flags just the way ATP and WTA have.
However, she understands the dilemma and the diversion of opinions about it. She said, "It's very complicated, probably there is no fair decision to take."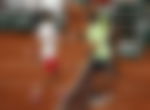 Neutrality is a must
The Frenchwoman continued, "We keep the line of what all the European governments–and other governments–decided in March, i.e. national teams of Russia and Belarus banned, but not the athletes as individuals, as long as they play under strict neutrality. We will be very meticulous on that."
The stance of the director is very clear. She has clarified that the players should stay neutral and should not make any statement in anyone's favor.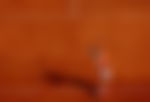 How Russia-Ukraine conflict affected the sports world?
ADVERTISEMENT
Article continues below this ad
The Russian-Ukraine conflict has divided the sports world. Wimbledon's move of banning the players has not only received criticism from players like Novak Djokovic and Andy Murray but there is also speculation that the tournament might just end up losing its ranking points. The French Open, however, has followed along the same lines as ATP and WTA. It has added sanctions as a consequence if they violate the restrictions.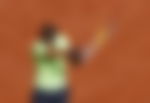 WATCH THIS STORY: Hilarious episodes of Novak Djokovic's career 
ADVERTISEMENT
Article continues below this ad
13-time champion Rafael Nadal's injury in Rome has developed an apprehension around his performance at the French Open. Do you think Rafael Nadal can win the French Open this year?