"There were Months When We Could Not Eat Much": Ivo Karlovic Shares Life Struggles
Published 01/02/2021, 8:00 AM EST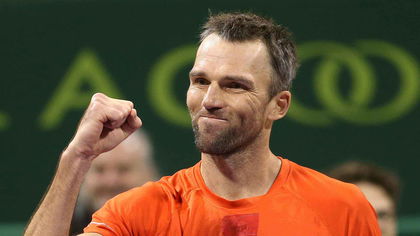 ---
---
Croatian tennis star Ivo Karlovic revealed how it was growing up in war-torn Yugoslavia and how he fell in love with tennis.
ADVERTISEMENT
Article continues below this ad
Ivo Karlovic first picked up racquet as a 6-year-old
One of the biggest-servers in contemporary tennis, the giant Croat shared his 'behindtheracquet' story on Instagram, saying he first picked up a tennis racquet at the age of six but didn't enjoy playing the sport at the time.
ADVERTISEMENT
Article continues below this ad
The Insta post has a picture of the 41-year-old posing with a tennis racquet and is tagged with a long message.
"I have spent 41 years being a human. At age 6, I picked up a racquet but did not like tennis. A few years later, I fell in love with the sport," the message goes.
Sharing the struggles of his growing up years, Karlovic said he often went hungry as he had to seek shelter from the fighter planes that hovered overhead.
He said a few budding tennis players in the city he grew up in managed to move out in search of greener pastures but he couldn't for want of money.
Karlovic said he often went hungry for months growing up
"I grew up in Yugoslavia during the war. A few players managed to leave the country but we did not have much money. 
 

View this post on Instagram

 
"There were months when we could not eat much or go outside because there were planes over our city and we had to seek shelter underground," Karlovic said.
The big Croat said he used to practice whenever he found an open court and the fighters not humming overhead.
"I would practice whenever there was an open court," the 2009 Wimbledon quarter-finalist said.
Karlovic played basketball till the age of 13
The 41-year-old said because of his tall and lean frame, he was even pushed into basketball and played the sport till the age of 13.
He recalled that his coaches would often make him play against bigger boys because of his height and innate basketball skills.
"I also played basketball until age 13. I was tall and moved well. So basketball coaches made me play against 18-year-olds but I did not like that," Karlovic said.
ADVERTISEMENT
Article continues below this ad
Karlovic said if not tennis, he would have probably ended up in the NBA. "Perhaps, I could have gone to the NBA," the Croat quipped.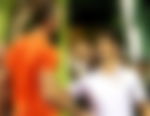 The 41-year-old ended the 2020 ATP season ranked 145th. He achieved a career-high ranking of 14 on August 18, 2008.
ADVERTISEMENT
Article continues below this ad