'They Kept My Child in Prison' – Father Condemns Government for Novak Djokovic's Ill Treatment During Australian Open 2022
Published 11/10/2022, 7:00 AM EST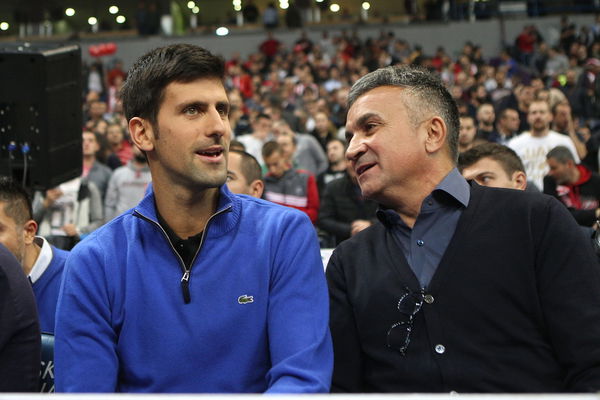 Serbian tennis great Novak Djokovic had a tough start to his year. The 35-year-old traveled to Australia to defend his Australian Open title. However, his unvaccinated status became the main reason the nine-time Australian Open champion had to return home.
The deportation automatically means that he cannot travel down under for the next three years. Months after the controversy, Djokovic's father spoke about the incident.
ADVERTISEMENT
Article continues below this ad
Djokovic's father slams Australia for jailing his son
Djokovic got a medical exemption from Tennis Australia before traveling to the country. However, the government stopped him at the borders and placed him in isolation before deporting him. Now Djokovic's father has accused Australia of having different rules for his son and putting him in jail.
"I have to choose my words. I didn't choose them when they kept my child in prison, which is the shame of all shames," he said.
He further added, "They wanted to break him and destroy him, to show through him that they can do whatever they want. While he was flying on a plane between Dubai and Melbourne, they changed the law. Australia was responsible. The situation is the same now. I don't know if it will change."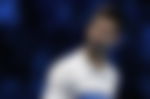 Now, the Australian government has lifted all covid related travel restrictions. However, since Djokovic is serving a three-year ban, it will be interesting to see if he gets to play in the next Australian Open.
Novak Djokovic loses the Paris Masters final
Djokovic was in stellar form after his French Open quarterfinal exit. Meanwhile, the 35-year-old successfully defended his Wimbledon title. Continuing his form, the 21-time Grand Slam champion also won back-to-back ATP titles at the Tel Aviv Open and Astana Open.
ADVERTISEMENT
Article continues below this ad
The Serb had a brilliant star to his title defense at the Paris Masters as well. Running rampant on his way to the final. Barring the semi-final match against Stefanos Tsitsipas, he won everything pretty easily. Playing in the final carrying his 13-match winning streak, the 35-year-old lost to Holger Rune.
WATCH THIS STORY: Novak Djokovic Turns Into Spiderman as He Hits the Shot Of the Tournament During His Victory Over Jannik Sinner In 5 Sets at Wimbledon Championships 2022
ADVERTISEMENT
Article continues below this ad
The teenager playing his only second game against the Serbian giant equaled the scoreline after Djokovic took the first set. In the decider set, the two players gave their all but Rune held his nerves to beat the defending champion.
Edited By: Jayant Chhabra