'They're Not Gods': Novak Djokovic, Roger Federer, and Rafael Nadal Are Humans, Says Holger Rune
Published 12/19/2021, 7:30 AM EST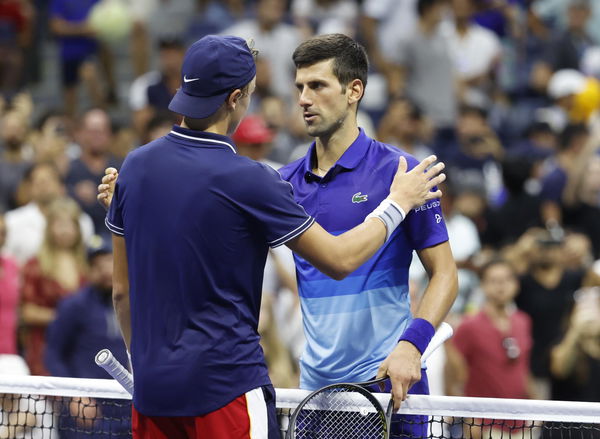 Danish tennis star Holger Rune has put the world on notice with his talent. Holger won the French Open boys' singles titles two years ago in 2019. Subsequently, he turned pro the next year. However, it was his performance at this year's US Open, against Novak Djokovic, that threw him into the limelight.
Rune had a successful time in the qualifying stages in New York. After that, he was in the main draw. However, he found himself facing World No. 1 and title favorite Novak Djokovic in the very first round of the Major.
Rune believes Novak Djokovic, Roger Federer, and Rafael Nadal are just humans
ADVERTISEMENT
Article continues below this ad
Meeting the title favorite in his very first round was a daunting task for the 18-year-old. "I was obviously very nervous. I had time to prepare myself mentally for what was gonna happen," Rune shares in an exclusive interview with EssentiallySports.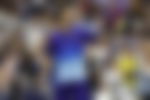 The entire world expected Djokovic to come out guns blazing from the very first match, blazing past Rune with extreme ease. Yet, in the second set, the young Danish star fought back against the World No. 1. He won the set over Novak Djokovic in a hard-fought tie-breaker, which he won 7-5.
"I think already, in this age as an 18-year-old, to take a set (off Novak Djokovic) is a great achievement. Something I can be proud of and build on, which I did afterwards," Rune proudly says.
Talking about matches with the big players like Andy Murray, Rafael Nadal, and Roger Federer, Rune gives his opinion. "It's great to also try to compete against these guys," he says. "But also, they're not gods, so they make mistakes. They take some weird choices on the court because they are also nervous."
"They are also human," Rune says, about Novak Djokovic and other 'larger-than-life' players on the tour.
ALSO READ: EXCLUSIVE: Holger Rune Opens up on His US Open Match Against Novak Djokovic and His Breakthrough 2021 Season
Rune believes the top players are just humans, too
Then, when asked about the dominance of the Big Three and if the next generation is ready to take over, Rune smiled. "Well, that's the plan, I hope so! I'm telling myself also to come take over! We've already seen some new guys like Zverev and Medvedev. But still its great not to see Roger, Rafa all the time and Novak, even though they are probably the best of our sport."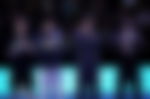 "We miss those matches where they played against each other but it's still good fun for the audience to have some new blood and some new energy," he talked about younger new players taking the fight to established players.
ADVERTISEMENT
Article continues below this ad
✅No. 474 ➡️ No.103
✅US Open 🆚 Djokovic
✅Donating equipment

2021 proved to be quite a year for rising Danish star Holger Rune. In his blog, the 18-year-old reflects on a season filled with new heights while hungering for more 👇

— ITF (@ITFTennis) December 17, 2021
ADVERTISEMENT
Article continues below this ad
Surely, Rune shares the same sentiment as the rest of the tennis world, where; as much as we miss the old guard, it's inspiring to see young new players taking over the mantle of the sport. The future of tennis is surely in good hands.