'This is So Boring': Daniil Medvedev Vents Out Frustrations, Rages Against Chair Umpire Over Opponent Maxime Cressy
Published 01/24/2022, 2:31 AM EST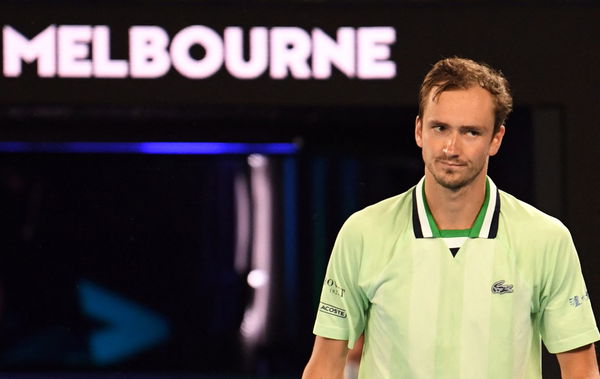 The men's singles 4th round tie between Daniil Medvedev and Maxime Cressy at the Australian Open has everybody's attention. However, it seems that the World No. 2 is not quite enjoying the tussle.
Despite taking the first two sets off of his American opponent, Medvedev couldn't finish the match in straight sets. Cressy's serve-and-volley style got the better of the Russian during a tie-break for the third set.
In fact, Cressy seems to be relying on nothing but the serve-and-volley style, which seems to be getting under Medvedev's skin.
ADVERTISEMENT
Article continues below this ad
Daniil Medvedev frustratedly complains to the umpire about Maxime Cressy
Daniil Medvedev surely doesn't seem his usual composed self today, as he has been venting his frustrations throughout the match.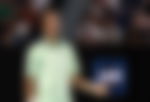 Firstly, he complained to the chair umpire about the time Cressy has been taking in between serves. According to Medvedev, the rules are ambiguous, as he "cannot go pee", but Maxime can take all the time in the world between serves.
Moreover, Medvedev's woes do not seem to end, as he is talking out aloud about Maxime's serve-and-volley reliance. "This is so boring," the top seed in the Australian Open exclaimed.
ADVERTISEMENT
Article continues below this ad
In the fourth set, as Cressy seems to be finding his rhythm, Medvedev then ranted about the service he is facing at the hands of the American. "It's simply unbelievable how lucky he is getting," Medvedev complained about Cressy always finding the line to hit on his serve. "I've never seen anything like this in my whole life." 
Medvedev seems to be struggling to break Cressy's serve after the second set, owing to the latter finding his rhythm. Moreover, the medical timeout he took for his back troubles couldn't have been too good for the Russian either.
ADVERTISEMENT
Article continues below this ad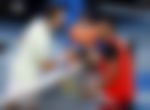 Medvedev is struggling with his back, and his frustrations are finding a way to manifest on the court. Certainly, the US Open champion can't be having a good time.