"This Tournament in My Opinion is Sh*tty": Benoit Paire Calls Out Australian Open 2021 Organizers
Published 02/08/2021, 7:18 AM EST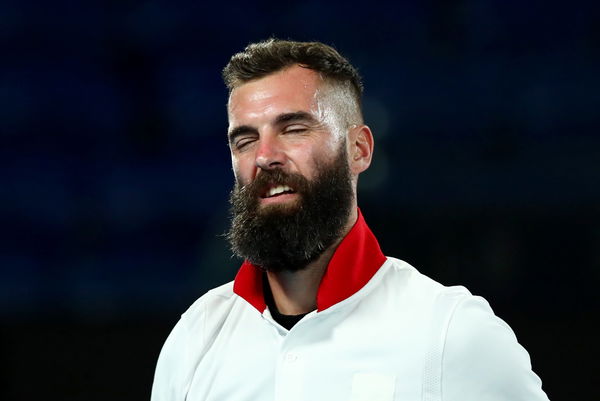 ---
---
French tennis star Benoit Paire has hit out at the Australian Open 2021 organizers, calling the event 'sh*tty'.
ADVERTISEMENT
Article continues below this ad
Benoit was knocked out by Egor Gerasimov in a four-setter, 2-6, 6-2, 6-7, 5-7, in the first round of Australian Open 2021 on Monday. Following the disappointing defeat, the hot-headed Frenchman expressed his unhappiness with the strict COVID-19 protocols at the Australian Open. The World No.29 accused the organizers of treating the players like 'idiots'.
Benoit Paire calls out Australian Open 2021 organizers for unfair treatment
ADVERTISEMENT
Article continues below this ad
Benoit, who was quarantined in Melbourne before the start of the Australian Open 2021, expressed his frustration with the difference in treatment of the top tennis players who were quarantined in Adelaide.
"There was also a positive case on the flight to Adelaide, but there, we had time to take blood samples, etc. We were told to quarantine. Either we do the same things and the same rules for everyone. I do not understand why it's not 'fair' for everyone. A truncated preparation, truncated matches. To me, this is scandalous," he said in the post-match press conference.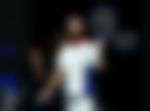 Despite his defeat, Paire was happy with his overall performance. He also felt that he could have won the match provided if had one or two more normal practice sessions before the big event.
ADVERTISEMENT
Article continues below this ad
"This tournament in my opinion is sh*tty. My game and attitude today were OK, but overall I'm very disappointed by this event. I didn't sign up for this. I signed for a protocol where I would be able to practice for 14 days," added Paire.
Benoit Paire hasn't won a match since his first-round victory over Kwon Soon-Woo at French Open 2020. The Frenchman continued his disappointing losing streak at the Australian Open 2021 and has now lost six matches in a row.
ADVERTISEMENT
Article continues below this ad
Earlier, Paire had tested positive for COVID-19 in August last year and was removed from the US Open 2020 field. The Frenchman is certainly having a tough time on the tennis tour. It will be interesting to see how Benoit Paire bounces back from this.