'Today That Line Was Crossed'- Alexander Zverev Not Happy as Crowd Targets His Family During Davis Cup Encounter
Published 03/06/2022, 1:55 AM EST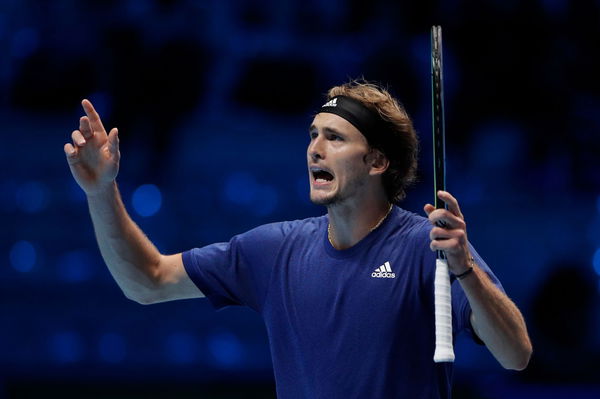 The Current World no.3, German Alexander Zverev hasn't had a great year so far. After getting suspended from Acapulco for almost hitting the chair umpire, he returned on the court yesterday in the Davis cup tie for Germany in the World group qualifiers. 
Incidentally, the German player suffered another controversy two years back regarding his previous girlfriend, Olya Sharypova. This controversy seems to have come back to Zverev during the Davis Cup match.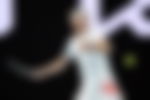 Alexander Zverev is not happy with the crowd's behavior 
ADVERTISEMENT
Article continues below this ad
Alexander Zverev returned to tennis with a win in the Davis Cup match against Thiago Monteiro of Brazil. He beat the Brazilian player 6-1,7-5. However, he didn't seem too happy with the behavior of the Brazilian crowd. 
Watch This Story: Alexander Zverev, John McEnroe and other top tennis star's fun moments at the Laver Cup 2021
"It gets towards, you know, your family members or when it gets towards somebody that you love, this is where I draw the line for respect. Today, that line was crossed, basically, you know, every single game we play." Zverev said in a press conference. 
Zverev further continued, "Someone can say what they want to me, they can like it or hate me, I understand that now they don't like it very much. In my match and in the doubles match, they were rude all the time of the serve, people came to watch tennis, cheer for Brazil, be respectful. These have my greatest respect. I enjoyed playing in an atmosphere that was high, energetic, but some crossed the line."
Reportedly, there were chants of Olya Sharypova in the crowd. Two years ago, there were some serious allegations on Alexander Zverev regarding Sharypova. As a result, in October 2021, ATP stated that they will investigate the matter. However, we have yet to receive any result of that investigation. 
Meanwhile, the Brazilian crowd also reportedly said a few words about the family of the German player. That was probably the main reason Zverev was so upset during the match and afterward. 
Zverev's terrible 2022
Earlier at the Australian Open, the ATP no.3 player lost terribly in the round of 16 against Denis Shapovalov. Then he lost to Alexander Bublik in the Montpellier finals. His biggest setback came at the Mexican Open when he nearly hit the chair umpire with his racket. As a result, the ATP has fined the German player $40,000.
Right now Zverev has qualified for the Davis cup finals with Germany, as he's looking to find his rhythm back. Soon, he will be playing at the Indian Wells, despite all the controversies.
During the same Davis Cup press conference, Zverev expressed happiness over his performance over Brazil and expects to contribute for the future in the same way.
ADVERTISEMENT
Article continues below this ad
"I played well today, at a high level against Thiago who was in good shape, but it wasn't easy for him to play at home, motivated. I was a little lucky in the set-point because the ball bounced badly, I was nervous at that moment, but in the important moments I felt my forehand well, I was serving and returning very well. I'm happy with how I played overall."
 

View this post on Instagram

 
ADVERTISEMENT
Article continues below this ad
With a bad start to the 2022 season, Alexander Zverev was able to get back to winning ways at the Davis Cup and he would very much like to continue his momentum in the upcoming Indian Wells Masters as well.