Toni Nadal Said Daniil Medvedev Deserved the US Open Title Against Novak Djokovic
Published 09/23/2021, 5:30 PM EDT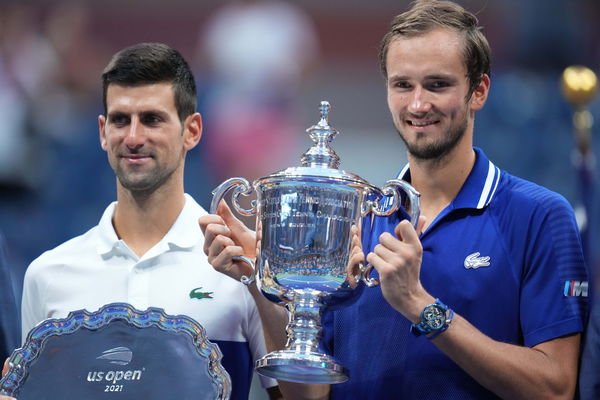 ---
---
The defeat of Novak Djokovic in the finals of the US Open 2021 stunned tennis fans and pundits all around the world. While everyone expressed their opinions, Toni Nadal shared his thoughts on the match's surprising outcome.
ADVERTISEMENT
Article continues below this ad
Toni Nadal on Djokovic's defeat at US Open finals
ADVERTISEMENT
Article continues below this ad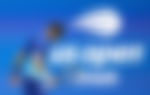 Novak Djokovic, who has had an amazing year, fell short against the World No.2 Daniil Medvedev in the finals of US Open 2021. The 20 time Grand Slam champion lost in horrendous manner in straight 6-4, 6-4, 6-4. Novak Djokovic, who won all the three major grand slam this year, couldn't capture his dream of Calendar Grand Slam.
Thoughts from Toni Nadal to Voices of Sport:
On Novak Djokovic's narrow miss for the Grand Slam: "His opponent is the world number two and he can beat him. Although he is a great player, he is also under pressure and in the final match of the US Open the pressure got to him." 1/2

— Tennis Majors (@Tennis_Majors) September 22, 2021
In an interview with Tennis Majors, Toni Nadal expressed his point of view on Novak Djokovic choking at US Open 2021 finals. Uncle Nadal felt that his opponent was World No.2 and not some ordinary tennis player. Daniil Medvedev obviously had the potential to be the champion which he showed throughput the tournament.  Toni Nadal applauded World No.1 Novak Djokovic, but emphasized that he was under a lot of pressure.
ADVERTISEMENT
Article continues below this ad
Rafa's injury update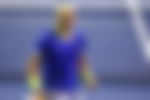 Toni Nadal also highlighted on Rafael Nadal's foot injury by saying,"Things are going better. He has set his sights on starting in Australia. He will be fine. I'm convinced. The idea is to have a great year 2022. He will put his all into it." While the Spaniard is still recovering from his foot ailment, Uncle Toni is hopeful that Rafael Nadal will return to the court at Australian Open 2022.
ADVERTISEMENT
Article continues below this ad
Nadal pulled out from this year's Wimbledon as well as US Open as he was struggling with his injury. Earlier this month, he penned down a heartwarming message to his fans informing that he's feeling much better now.