'Treat Your Body Like a Temple' – Nick Kyrgios' Devastating Australian Open Withdrawal Draws Intense Reactions From the Tennis World
Published 01/18/2023, 2:56 PM EST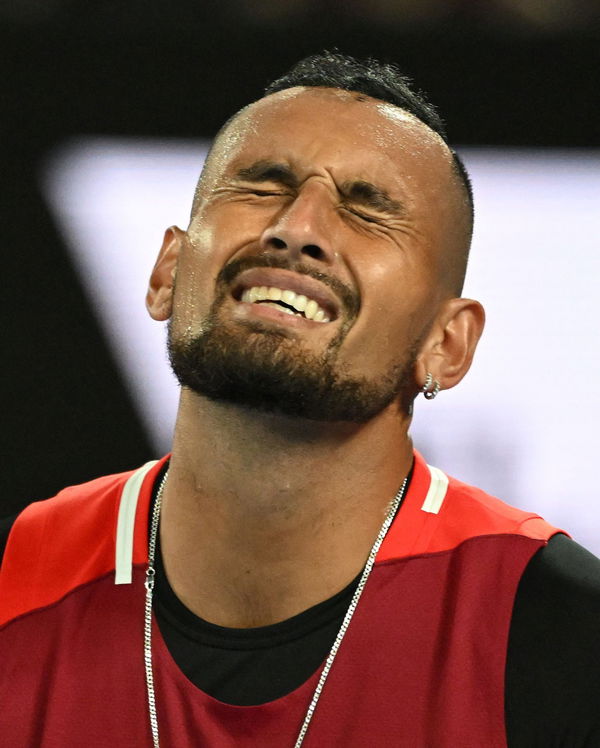 Nick Kyrgios' withdrawal from the 2023 Australian Open due to injury has sparked some interesting reactions from the fans. Many fans criticized the Aussie, while others wished him a speedy recovery. Kyrgios, who has suffered his fair share of bad injuries over the years, was forced to pull out of the tournament due to a knee injury that he sustained before the match.

The injury is a reminder of the importance of treating our bodies with respect by eating a balanced diet, getting regular exercise, and getting enough sleep. Kyrgios has been criticized in the past for not taking his health seriously enough.
Fans react to Nick Kyrgios' withdrawal from the Australian Open
ADVERTISEMENT
Article continues below this ad
The Australian Open is a major event in the world of tennis and Kyrgios' withdrawal is a huge disappointment for fans and the tennis community. In the first round on Tuesday, Kyrgios was scheduled to face Roman Safiullin. After his withdrawal, American player, Denis Kudla will take Kyrgios' position in the draw.
Physiotherapist Will Maher said that Kyrgios' injury will not have any long-term effect on his career during the press conference on Monday. According to CNN, the Aussie told reporters that he was disappointed to have missed the Grand Slam competition.
In his Facebook post, Kyrgios said that he just wanted to thank everyone. He wrote, "as the emotions have settled…. I just want to thank everyone who has sent their positive energy my way. but also apologize to all my fans who wanted me to knock on the door of a slam again never easy sitting and watching… the journey continues🏁." Fans were quick to share their message in support of Kyrgios on social media.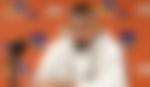 One user said, " Good luck with your surgery. You are such an exciting player to watch  I normally do not watch tennis but because of you, I watch it now  I even try and find you on tv when you are playing overseas. My only wish is please keep on playing if your body is able after surgery!! Sending best wishes."
A worried user shared her concerns for the Aussie. She said, "Your Health comes first Nick. Wish you a speedy recovery. See u soon back on the court."
Loyal Kyrgios fans were quick to flood the platform with their concerns. One such user said, "So many chances man. Am hoping you're now coming into adulthood. For some reason, you still don't get how lucky you are in life. Treat your body like a temple."
However, many fans shared their disappointment on social media. A fan explained, "I won't be watching the tennis without you there. You are an absolute Aussie character, you put the zest into the game. Speedy recovery mate 😊."
An astonished fan exclaimed, "Emotions are yet to settle. Not easy sitting and watching AO without you in it but you will be in the thoughts and prayers of millions of your fans all over the world on Monday. You will bounce back and achieve much more. Wishing you a speedy recovery. Take care. 👍🎾☺️."
ADVERTISEMENT
Article continues below this ad
A perplexed user wished, "Just concentrate on getting better and enjoying your downtime with your gorgeous girlfriend and family wishing you a speedy recovery ❤️‍🩹."
Kyrgios offers an unfiltered sneak peek into his operation
The 2022 Wimbledon finalist updated his Instagram followers on his knee injury. The tennis player posted a picture of what the doctors discovered. During the drainage procedure that was carried out before the knee surgery, they discovered something strange. Kyrgios stated that he wanted to show fans the reality of the injury and the process of recovery. He also thanked his surgeon and physical therapist for their help and support.
ADVERTISEMENT
Article continues below this ad
The video is a reminder of the hard work and dedication that goes into recovering from an injury and returning to the sport.
WATCH THIS STORY: Nick Kyrgios and Costeen Hatzi's Cozy Relationship Moments