"Truly Believe in it By Death": Novak Djokovic Decodes the Secret to His Mental Strength
Published 09/03/2021, 3:30 PM EDT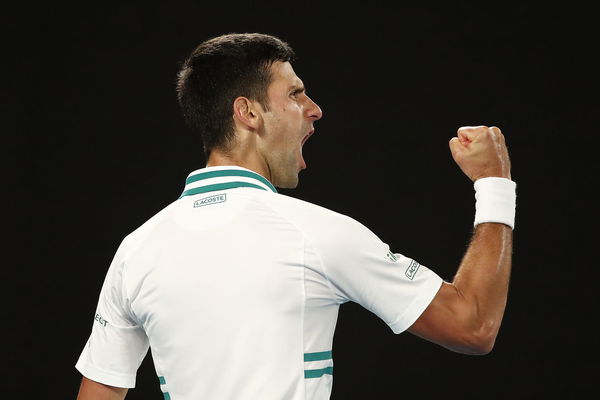 ---
---
Apart from innate skill levels, a key quality at the disposal of Novak Djokovic is his mental strength. For a long time now, he has faced adversities on and off the court. These adversities however, have only made the Serbian stronger. Over the years, Djokovic has defeated the crowds, physical issues, as well as his opponents on route to victory. This has made him an absolute mental giant, and one of the most inspiring players on tour.
ADVERTISEMENT
Article continues below this ad
Novak Djokovic reveals the key to his mental strength
As it has been seen in numerous matches, Novak Djokovic is not often the crowd's favorite. One particular match that comes to mind is the Wimbledon 2019 final, wherein Roger Federer drew the cheers of a packed Centre Court. The World No.1 had to overcome the jeers as well as match points, as he eventually claimed the title. Currently taking part in the US Open, the Serb continues to face some rash obstacles in the form of the crowd. Yet, he has been able to overhaul the obstacle again.
ADVERTISEMENT
Article continues below this ad
In a recent interview, Djokovic was asked about his mental strength. "I can't reveal all, but I am doing various things you know," admitted the 20-time Grand Slam champion. "Various techniques to get myself in the optimal state of mind. I mean everyone is different obviously, you gotta figure out what your formula is, what makes you feel confident and comfortable at the same time. Being in the zone is a term widely used in sports so, being in the zone in other words means being present."
Djokovic feels he 'thrives' on pressure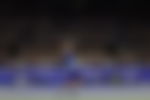 It is only obvious that a player of such a high magnitude will have phenomenal tenacity and grit. In addition, Djokovic has proven that he is unmatched when it comes to channeling these qualities in the toughest moments. In the same interview, he said "Tennis is a game of nuances, very few details and moments can decide a winner, the momentum can shift from one side to the other at the highest level."
ADVERTISEMENT
Article continues below this ad
If you heard Novak Djokovic's ESPN interview with @ChrisMcKendry and @PHShriver about how he perceives the mental and emotional side of his game, then you know why he is No. 1.

He pays the price every single day.

— Billie Jean King (@BillieJeanKing) September 3, 2021
"Pressure, we all have it. Especially for me here, with history on the line, pressure is huge. But at the same time, I thrive on that. I like that, because there's a sign 'Pressure is a Privilege' quoted by Billie Jean and I truly believe in it by death. So it's an honor to be in this situation, you work for that." Novak Djokovic is currently chasing his 21st major and a Calendar Grand Slam at the 2021 US Open.
ADVERTISEMENT
Article continues below this ad
WATCH THIS STORY: The Best Trick Shots at US Open by Roger Federer, Rafael Nadal, Novak Djokovic and Others
Considering Djokovic has so much belief in his abilities, do you think he will capture the Calendar Slam? He is surely the favorite, but the young guns won't let go easily. If he is to lift that trophy at Flushing Meadows at the end of the fortnight, he will have to bring out every ounce of that mental strength he has!