"Try To Play in Between Them": Kei Nishikori Draws Inspiration From Roger Federer and Novak Djokovic
Published 01/05/2021, 12:06 AM EST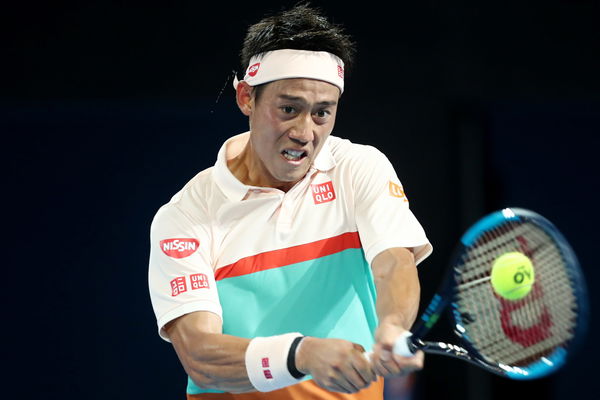 ---
---
The Japanese tennis star Kei Nishikori is all set to get back in action from 2021. Last year, due to injuries and testing positive for coronavirus, he managed to play in only four tournaments.
ADVERTISEMENT
Article continues below this ad
The 31-year-old has shared his brimming 1 quarter calendar, and in addition to that, Kei also has a desire to return to the Top 10.
He highlighted that it took him 6 months to get to his best after the wrist injury. Now, the Japanese player wants to claim everything he has missed out on. For that, he has a special mantra in place as well.
ADVERTISEMENT
Article continues below this ad
But after a long break from tennis, the ranks won't be just offered to Nishikori. Even then, he believes that his fitness is his only challenge.
"Top 20 players are stronger than five years ago, sometimes I feel even the Top 100 is tough," Kei said. "So it's not easy, but I believe I'll be back in top 10 if I can play normally."
Kei Nishikori wants the best of Federer and Djokovic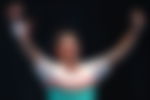 The former World No. 4 is known for his accuracy and consistency in the tennis world. While he is looking to up his game, Nishikori wants to replicate the qualities of Roger Federer and Novak Djokovic.
Unquestionably, the Swiss maestro and the Serbian ace are two of the greatest tennis players. Despite that, they both carry a completely different set of playing style. Kei wants to target only their best features.
"Playing rock-solid like Djokovic, I can't get the most of my game, while I can't play very aggressively like Federer. So I have a goal to try to play in between them," the Japanese explained.
WATCH: When Kei Nishikori Stunned Roger Federer, Rafael Nadal and Novak Djokovic
Nishikori is still seeking his first Grand Slam title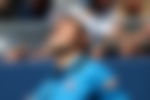 Winner of 12 ATP singles' titles, Kei is yet to win a major tournament. His best performance at a Grand Slam tournament saw him finish runner-up at the 2014 US Open.
ADVERTISEMENT
Article continues below this ad
Since he has been left out of the tennis scene for a while, he is motivated to get back stronger.
"I couldn't play lots of matches last year," he added. "So I have a strong desire to play matches, win, win tournaments, and win the Grand Slams."
Using his protected ranking, Kei will lead Japan at the ATP Cup 2021 before Australian Open. Hopefully, fans will get to see him through the entire season this year. Can Kei Nishikori win a Grand Slam in 2021?
ADVERTISEMENT
Article continues below this ad