Unlike Rafael Nadal and Roger Federer, Novak Djokovic Commits To Play for Gold Medal at Tokyo Olympics 2020
Published 07/16/2021, 6:05 AM EDT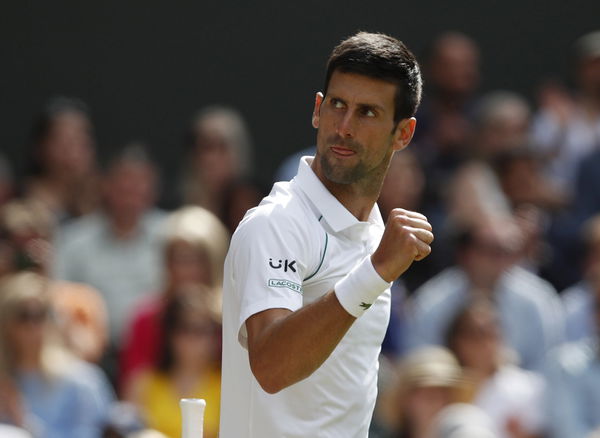 ---
---
Due to the ongoing pandemic outbreak, Tokyo Olympics has many rigid restrictions. Therefore, numerous top players have taken the difficult decision to withdraw, including Roger Federer and Rafael Nadal. However, determined on his path to Golden Slam, Novak Djokovic will travel to Japan and try for the gold medal.
ADVERTISEMENT
Article continues below this ad
Earlier, the Serbian ace dropped a hint about his plans for the Games when he wished a young Japanese fan on his sixth birthday. However, many wondered if the video was before the 'behind closed doors' policy came into place. Sensing the confusion, Djokovic came forward and confirmed his plans for the next week.
"Cannot disappoint my little friend Koujirou. I booked my flight for Tokyo and will proudly be joining #TeamSerbia for the Olympics," Djokovic wrote on Twitter.
ADVERTISEMENT
Article continues below this ad
Since Djokovic will be the only member of the 20 Grand Slams club, will his chances improve at the Games? Or will Great Britain's Andy Murray take the gold for the third time in a row?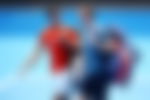 Given the momentum, the current World No. 1 is playing exceptionally well in high-stake tournaments. However, the pressure doubles up as he closes in on the Golden Slam realization. Hence, it would be interesting to see how Djokovic handles those nerves again.
Read More: ADORABLE! Novak Djokovic Drops Huge Hint for Tokyo Olympics as He Sends Heartwarming Gesture to 6-Year-Old
Has Roger Federer, Rafael Nadal, or Novak Djokovic won a gold medal in the singles tournament?
None of the big three players have become an Olympics champion in the men's singles event. Moreover, Federer and Nadal reasoned injury doubts and incomplete recovery, respectively, for their withdrawal this time. It seems improbable for the two to win the gold in Paris in 2024.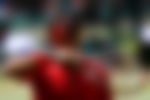 On the other side, the 34-year-old Djokovic is in his best shape, both physically and mentally. Thus, it wouldn't surprise anyone in the tennis society if the Serbian is wearing a gold medal around his neck two weeks from now at Tokyo Olympics.
Read More: "We Are Still Counting His Majors": Simona Halep's Coach Darren Cahill Hails Novak Djokovic, Says He'll Win Gold at Tokyo Olympics 2021
A Golden Slam is when a tennis player wins all four Grand Slams titles and the Olympic gold in the same calendar year. Until now, Djokovic has won the first three majors, so only the gold and the US Open remain.
ADVERTISEMENT
Article continues below this ad
If he completes the feat, he will become the first man and second tennis player after German legend Steffi Graf (1988) to achieve this feat.
Can Novak Djokovic become a singles gold medallist before Rafael Nadal and Roger Federer? Stay tuned for the Games starting from July 24th, 2021.
ADVERTISEMENT
Article continues below this ad
Watch this story: Top 10 Greatest Moments in Olympics History