"There is a Lot of Ambiguity": Novak Djokovic on Tennis Tour's Vaccine Protocols
Published 04/20/2021, 9:32 PM EDT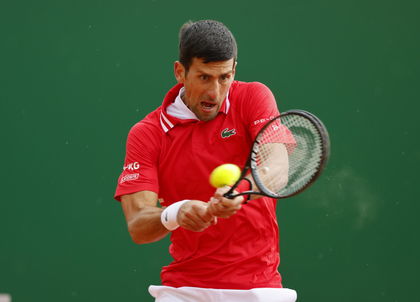 ---
---
The ATP has been relentlessly pushing players to get vaccinated against COVID-19 as and when it's available in their respective locations. The organization recently updated its COVID-19 protocols and said that the players getting vaccinated will be exempted from isolation upon arrival in any tournament. 
ADVERTISEMENT
Article continues below this ad
While these protocols are to be accepted by the local authorities at each tournament, these relaxations given by the ATP might motivate players to get their vaccine shots when available. 
Novak Djokovic on the ATP's vaccine protocol
ADVERTISEMENT
Article continues below this ad
A fraction of the players on the men's tour aren't forthcoming when it comes to vaccinations. The top-ranked men's singles player Novak Djokovic has expressed his unwillingness several times to take a vaccine.
Djokovic commented that it was an illogical move by the ATP to give privileges to players who get their vaccines. 
"I have heard some stories, that it is being considered that the vaccinated will be provided with easier and better conditions around their stay and accommodation, that they will not have to be in the bubble for all players. I don't know, we'll see, it hasn't been decided yet, there is speculation, there is a lot of ambiguity, campaigns are being conducted on both sides," Djokovic said.
(All quotes have been translated with Google Translate)
Djokovic has always been at loggerheads with the ATP over the last couple of years as he started a player-only association along with the Canadian tennis player, Vasek Pospisil. 
With players appear divided between the ATP and the PTPA (the association launched by Novak) and with no support from either Nadal or Federer, the future of PTPA hangs in the balance.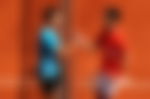 Filip Krajinovic and Dusan Lajovic got their first vaccine doses
Coming back to COVID-19 vaccinations, Novak Djokovic even said that the ATP must follow the rules set by local authorities at a tournament instead of their protocols. 
"I can't say anything until an ATP rule is passed. For us, the ATP is the main one, until the Board of Directors makes a decision, that is speculation… I will add that I do not see the logic that the ATP sets a protocol like this, that we have to be in a safe environment, because it is not a 'bubble'. The rules and conditions of local governments are important, you follow the situation in that country and that's it," Djokovic added.
Even though the anti-vaccine stance of Djokovic is debatable, the authorities that conduct a tournament might not accept the ATP's updated protocols. On the other hand, Novak's compatriots Filip Krajinovic and Dusan Lajovic have received their first vaccine doses.
Since each player arrives from a different geographical location, it won't be fair to put a player in the bubble because his country hasn't started mass vaccinations yet. Vaccine shortage might also be the reason for a certain player to not have his shot. 
ADVERTISEMENT
Article continues below this ad
How far these updated protocols by the ATP will be implemented on-tour remains to be seen.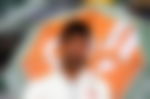 ADVERTISEMENT
Article continues below this ad